Good afternoon from what is currently a lovely bright day here in Derbyshire, although the clouds rolling in mean it won't be that way for long! We've been a little quite on the blog for the last few weeks, but rest assured we're still around and working away on new product launches. We have several new applique patterns in the works, and spent last week designing and creating the "Wenhop?" patterns which we are giving away free over at www.wenhop.co.uk
Any SpaceX fans out there will get the reference, and if you don't, but you have a fan in the family, head over to the website www.wenhop.co.uk and grab your free copy of the plush Starship pattern or the applique cushion pattern. They're exclusive to Supercrafts and are completely free.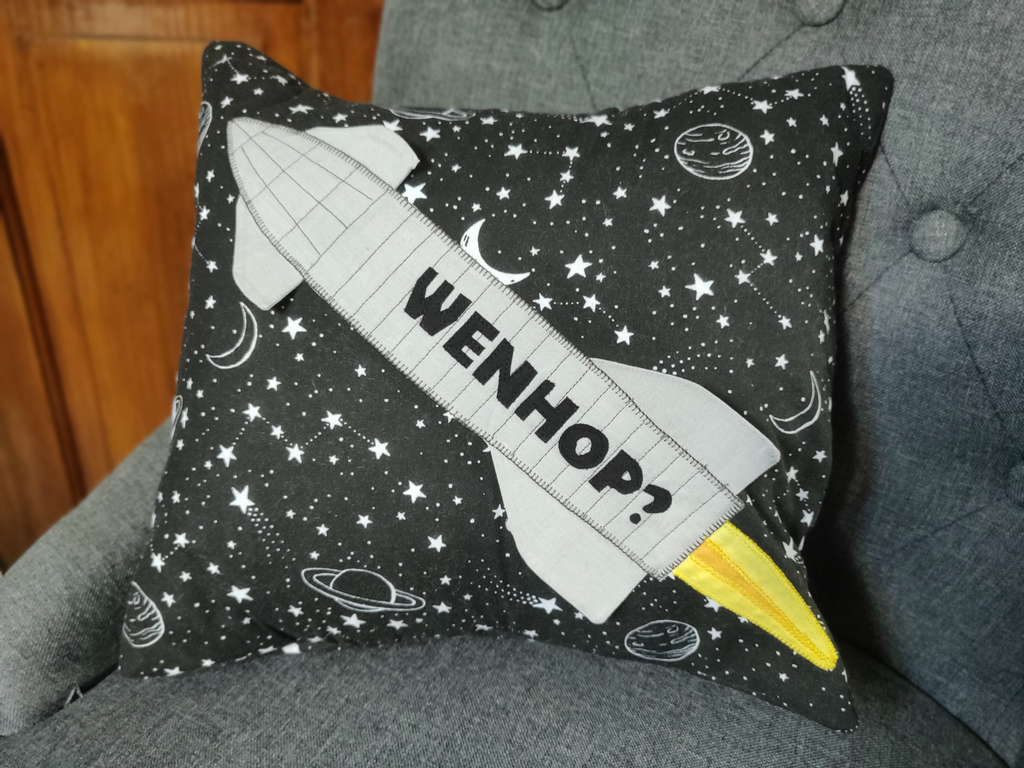 We also recently released our first three applique patterns and have some fab ones in the works. Here's a few pics of the ones we currently have on sale.