With reference t the blog title… lots and lots, and lots of sewing! I've made 8 quilts so far this year, how I ever found the time I don't know! Strained eyes at midnight trying to get to the end of one in order to start the next. I do love it though, the whole process (except the cutting/ironing!).
Things have been a little strange so far this year for everyone, us included. With everyone forced to remain home from work, more and more of you turned to one craft or another to pass the time in a more pleasant way. This, of course, means we're getting in more orders than we normally would at this time of year. For that reason, our plan to post on here at least once every couple of weeks fell to the wayside due to time constraints.
We're kind of getting the hang of all the extra work now and are finding a little bit of "spare" time (is it actually spare time if you already know what you're going to do with it?) here and there to do the things we'd normally do at this time of year.
We've finally started adding new products to the website again! From tools and novelties, to fat quarter bundles and some stunning new by the metre fabrics.
Now for the great news! Our Christmas ranges are all ordered! Whoop. We expect the first batch of Christmas items to be delivered before the end of the month and we've so many things we want to share with you, stunning Christmas ornament tutorials, a fantastic no-sew wreath, table decorations etc. Not to mention some absolutely glorious fabric selections from Stuart Hillard and Debbie Shore.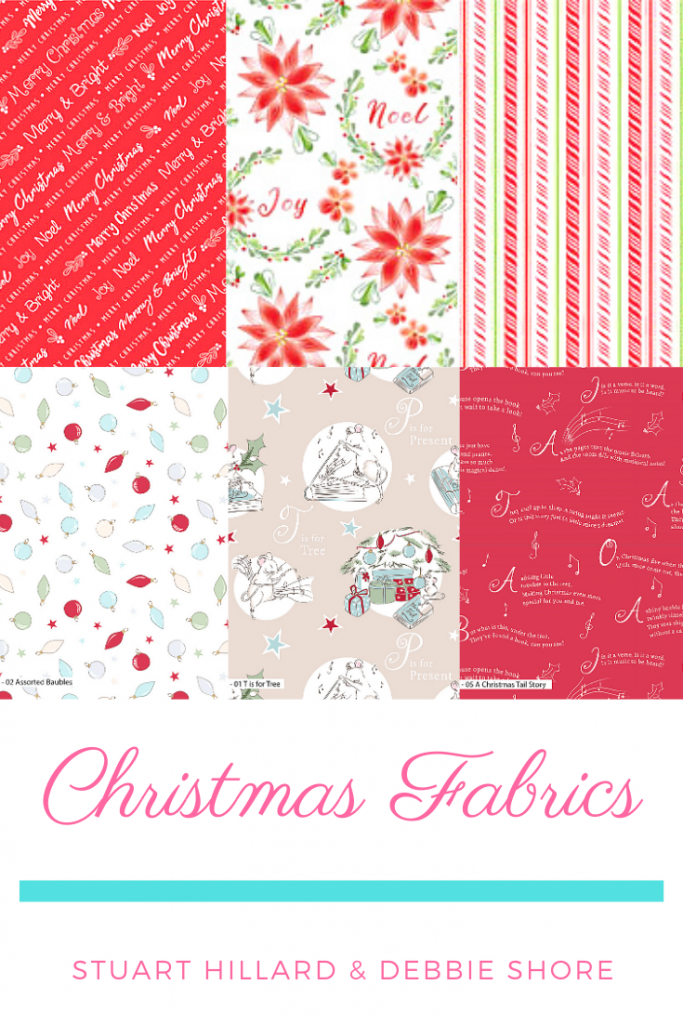 Please bare with us. We'll get the tutorials online as soon as stock begins to arrive and we're able to start creating!
Don't you just love this time of year, (by that, I mean Christmas, but July is primetime for Christmasy crafts!) when your mind has turned to what you can make for this person, or that person, or even something for yourself, for the house, just to give you that little extra Christmassy touch?
I just hope I get through my to-do list, which seems to be growing each year as family members have babies — we have six new additions this year! But as all the gifts are already made for them, I can finally turn my mind to Christmas sewing, so watch this space for the tutorials! I promise it'll be worth it!
Stay Safe.