When starting this post, I was concerned that the correct term be used in the title, but I've always associated "Seamstress" with a woman who makes clothing. So I looked up the term(s).
Sewist doesn't appear in the OED but is a term widely used on the internet, much to the chagrin of most people who sew, who prefer the term Sewer. Unfortunately, I simply don't like this word – the OED defines it as "an underground conduit for carrying off drainage water and waste matter." That certainly doesn't make me think of beautiful fabrics being sewn into gorgeous projects! Maybe if it's writter Sew-er? Hmm. Still doesn't look right to me! Quilter is also not in the dictionary, but is a quilter ever really just a quilter?
I asked a lovely group of people for their opinion on this and was astounded by the response! People taking time out of their day to reply to little ol' me. Thank you all so, so much. I did listen, but decided to go with Sewing Enthusiast over Sewer. I will however, use Sewer in future posts!
Anyway, I digress. On to the actual post!
We all do it, ooh and ahh when in stores at the vast array of fabrics, notions and tools. Today it's the tools I want to discuss. I've lost count of the amount of rulers I have and I own so many tools that, at the time of purchase, I needed… or so I convinced myself. I'll find a use for them all, eventually. However, there are some tools I find I use on most, if not all, the projects I start (I say start, because that's the other thing Sewers hoard; part finished projects!). Here's my top 10 list of tools all Sewers need, IMO! I can't decide on an order for this list as all ten of these are equally important in their own way.
Scissors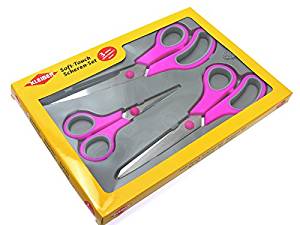 YOUR scissors, a set that are ONLY used for fabric. Years ago I do recall reading somewhere that you need to be sure not to use fabric scissors on paper/card etc and I ignored it. My scissors sat there in a pot next to the sewing machine and when the ones used elsewhere weren't where they were supposed to be, I often just grabbed those instead. Didn't take me long to realise I should have headed the warning and now they remain at the sewing machine in their little pot, or in the draw next to the machine to stop other people grabbing them to use INCORRECTLY. One thing to note though, is that you need a pair you're comfortable with. Patterns can take so long to cut up and if the scissors are heavy your poor hands will suffer. They needn't be expensive, but they do need to be YOURS for FABRIC ONLY. We've used Kleiber scissors at work for about a year now (for cutting fabric to the correct length for orders) and they've been surprisingly good! I say suprisingly because the price doesn't match the quality in this case, which always throws me off. You may also want to consider adding a pair of pinking shears to your arsenal. They come in handy when you don't have the time (or the inclination) to finish a seam.
Rotary Cutter and Self-Healing Mat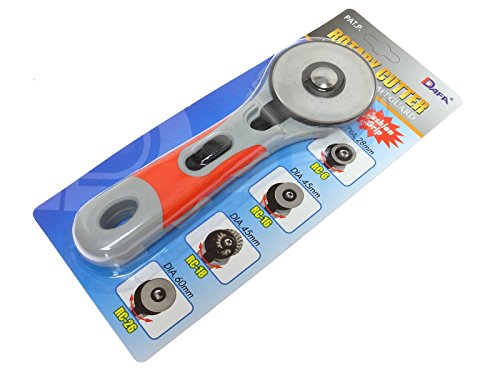 I make a lot of quilts, which require lots of straight line cutting (and lots of different rulers apparently!) You needn't own a huge cutting mat, but get the biggest you can afford to fit the space you have. I often sew in a small area when not working on something for the blog so use a rotating cutting mat. It's smaller than my large A1 mat but works well for smaller projects, or indeed for quilt blocks. Either way, most mats can be stored on their end between furniture so long as they're not able to droop (or shove it under the sofa out of sight and it'll remain flat). Rotary cutting, where it can be used instead of scissors, will save you so much time and cutting several layers at the same time can be equally as time saving. I use a 60mm rotary cutter, having made the change last January I can't see myself ever going back to the 28mm I previously used, despite the fact that I loved it when I first started using it. Live and learn. Learn and adapt. That being said, the smaller one would go around bends easier (I snapped the edge of a blade last month trying to use the large cutter to cut on a curve. Whoops!).
Seam Ripper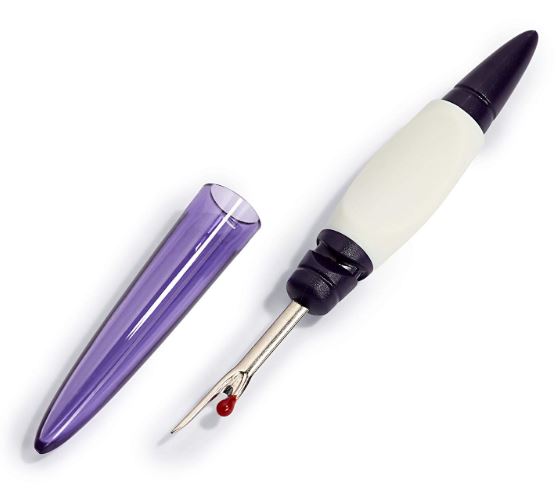 Mine's called Jack (the Ripper) – I know, original, right? As much as I hate this little thing, I love it. I've used lots of different types of these, but have stuck with the Prym ergonomic one since my last change. It's comfortable to use and is much sharper than ones I've used previously which means less harm to the fabric as you pull on threads.
Magnetic Pin Cushion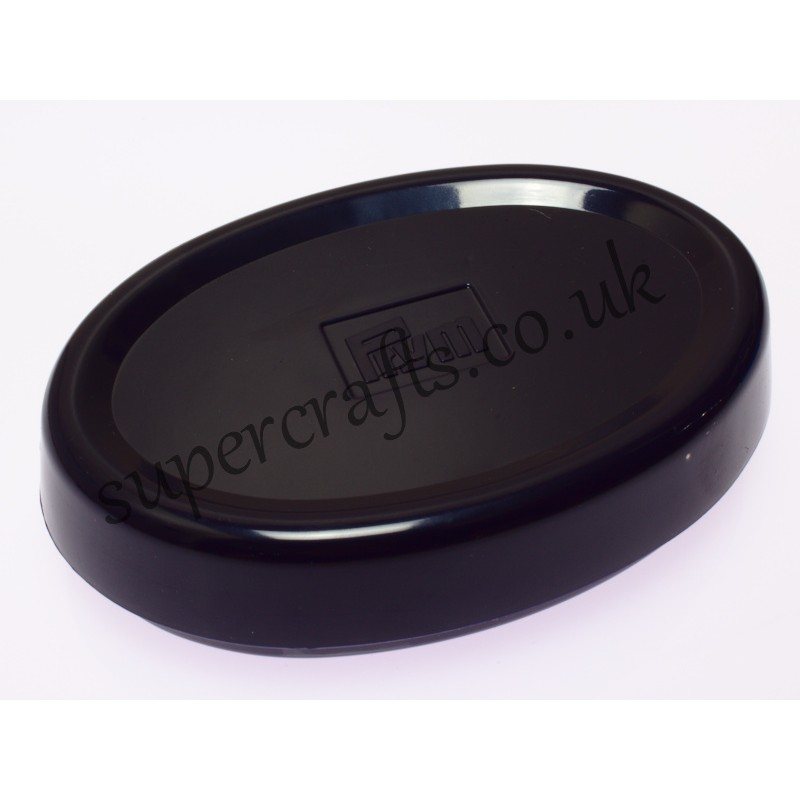 I've only used one of these for about 8 months, but those 8 months have been free of dropped pins and searching high and low because "the cat may find" that pin you KNOW you dropped. The magnetic pin cushion now sits at the side of my sewing machine permanently. As I sew, I simply drop the pins in it's general direction and it scoops them up. Also, god forbid, you knock a pot of pins over, this little thing sucks them up so quickly! I'm not sure how I managed without it.
Needle Threader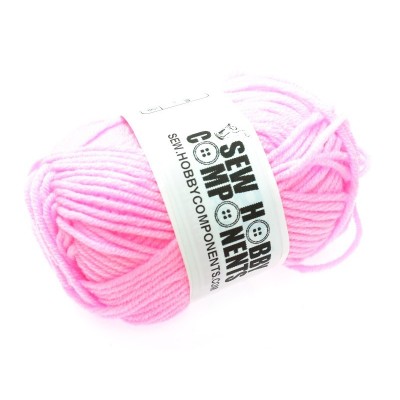 I don't need to use this quite as often as the other tools in this list as my machine is self-threading. However, when hand sewing is required a needle threader is a must-have. These teeny tiny little tools save so much time. Period.
Snips and a Jar (or tub)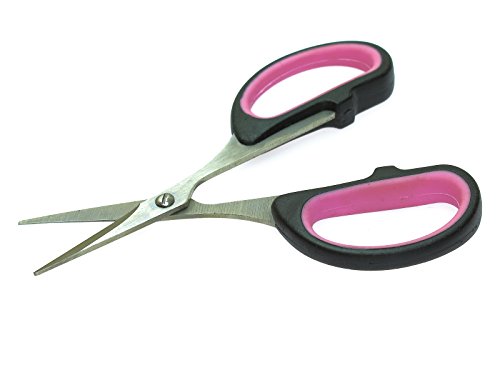 These come in all sorts of shapes but all do the same job. I have two sat in a pot on my sewing table, both used equally as much as the other. They're great for snipping off threads as you're sewing and if you keep them in their own little jar or tub, you can use that to store the threads for throwing away. It'll keep your sewing table clear of rogue threads and makes cleaning them up a breeze. I've not always done this, but found I was constantly having to brush myself down before moving away from the desk! No longer get this problem, thankfully. I use an inexpensive set of snips most of the time, but recently got a lovely set of floral handled scissors which allow me to be a little more precise in how close I can get to the fabric.
Bobbin Winder
I got my bobbin winder as a gift from my lovely hubby one year and it's saved me having to rethread my machine so many times. The other thing I like about this, is that it's taking the load off of my sewing machine, thus extending it's life.
Tape Measure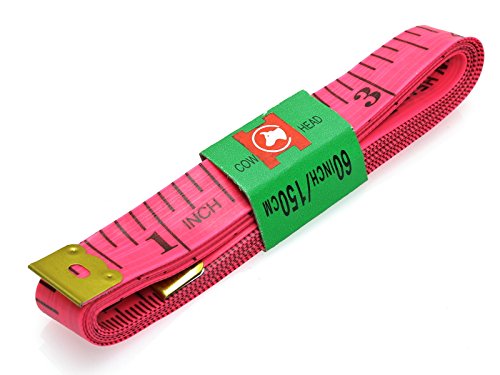 I actually have no clue how many tape measures are in my house. I see a new colour and want… I really do have a problem, don't I? Most of the tape measures I have are hung around Gert's (the mannequin in my sewing area) neck. I don't make clothes, normally! It's something I've not been able to bring myself to attempt… as long as you don't count the dressing gown I made for hubby in my first year of sewing (which is now full of holes, but which he still insists on wearing! Bless his heart!). BUT a tape measure for dressmaking is essential. For quilting and other sewing projects, the only time I use the tape measure is for cutting larger lengths of fabric on the floor. For me, rulers are the thing… all those tape measures do come in handy every once in a while, and while I'm not saying go out and buy a tonne of them, all in pretty new colours, I am saying, you do need to own at least one!
Fabric markers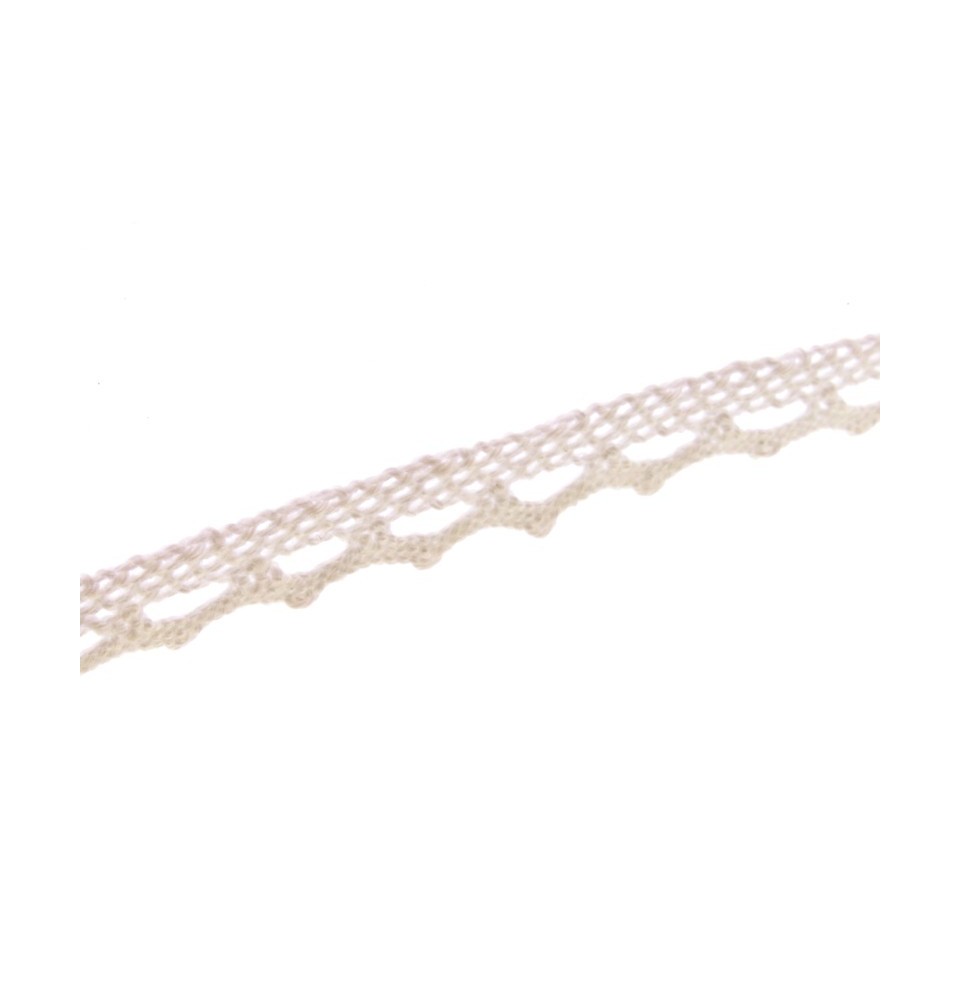 I'm not sure how to start this… I have used the same water-soluble markers for the past 4 years and recently realised our supplier sells heat erasable ones. We now stock them in our online store and I took a set home with me, kind of thinking I may use them or they may be sat in the draw for the next year. I LOVE them. They're so much clearer than the water soluble ones on fabrics where I've stuggled to see the mark created by the soluble ones. I have an assortment I like to keep to hand when marking blocks, patterns etc. I always kept chalk triangles and water soluble pens around as they mark really well, but have since added 4 of the heat erasable pens to the pot. The ease of removal of the heat pens amazed me. As with most markers, there are temperatures where the lines may reappear, but these temperatures are so low its unlikely to ever be a problem.
Rulers…Rulers… and more Rulers.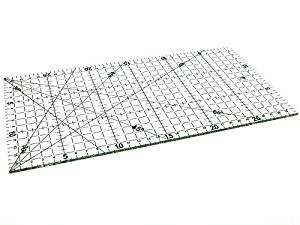 I guess this is a quilter thing more than a general sewing thing, but still. Available in so many shapes and sizes, each comes into it's own for certain projects and then may be left to languish in the back of a draw for months before finally seeing the light of day again. It's so important, particularly in quilting, to have the correct size ruler. All of mine were purchased for specific projects and all were needed, like, really needed, at the time. But I've amassed quite a collection and find (for quilting at least) I tend to use my 6" square and the 2.5" ones the most.
That's my top ten – and I couldn't do without any of them. Perhaps less of them but, who cares? 🙂
In my next post, I'll be creating some simple fleece throws for what's sure to be a cold few months. Of course this relies on the supplier sending the order, but please do come back and check it out.