A lot of quilters don't like the process of binding their quilts. I love this part, as it finishes off the quilt and you can finally sit back and admire your work (or if you're like me, look for imperfections!!) Before you move on, have you taken a look at our previous post on creating your own binding?
For the purpose of this post, we're using the quilt we've created over the last few block posts, which covered creating a 9 patch block, quilting it using the quilt as you go method, attaching all the blocks together with sashing, creating your own binding, and now… binding.
The size of your project doesn't make any difference to the way it's bound. If it's all straight edges, this method will work for you. It is assumed that you've got your binding pressed in half and it's all ready to start attaching, but if you've not created the binding yet, take a look at this post.
Measure roughly 10 inches at the end of the binding. This is the point we're going to begin sewing. We need that tail left unsewn so we can join the binding together – we've a super-easy way to do this… but we'll get there!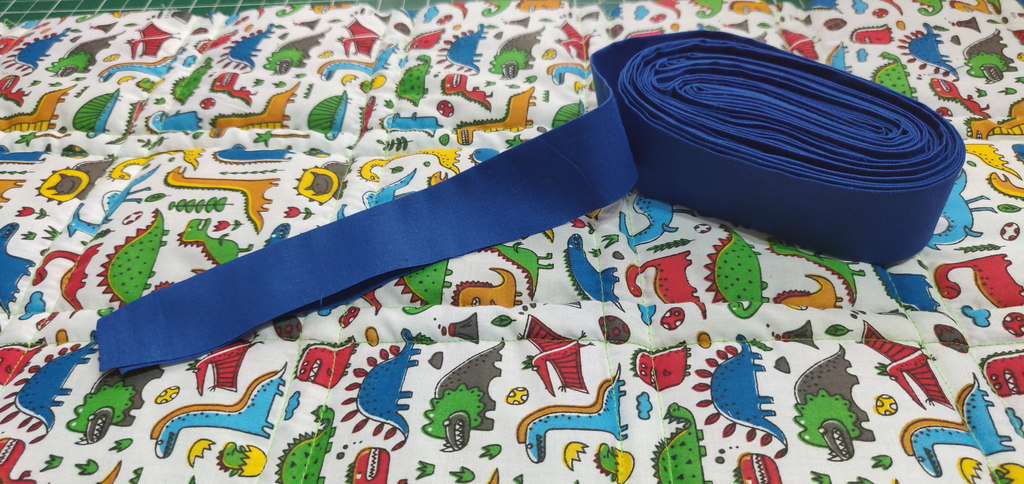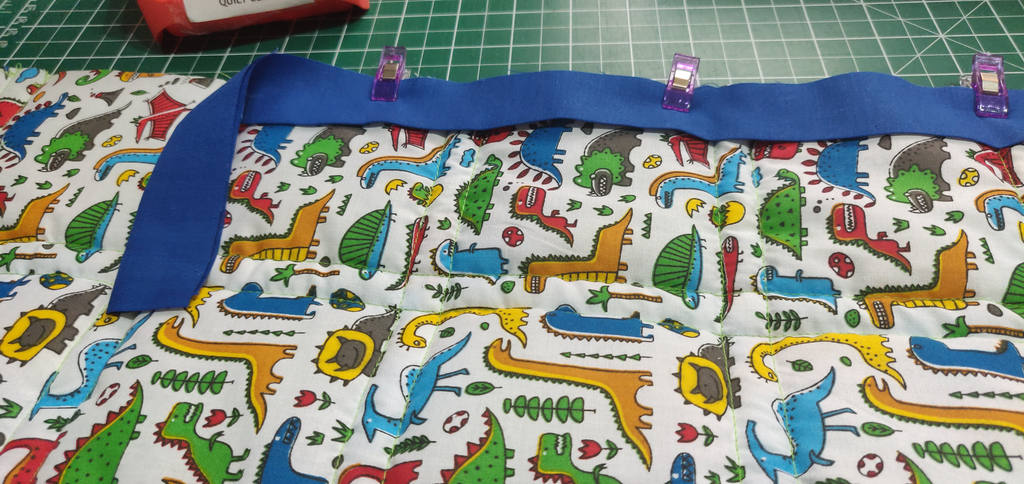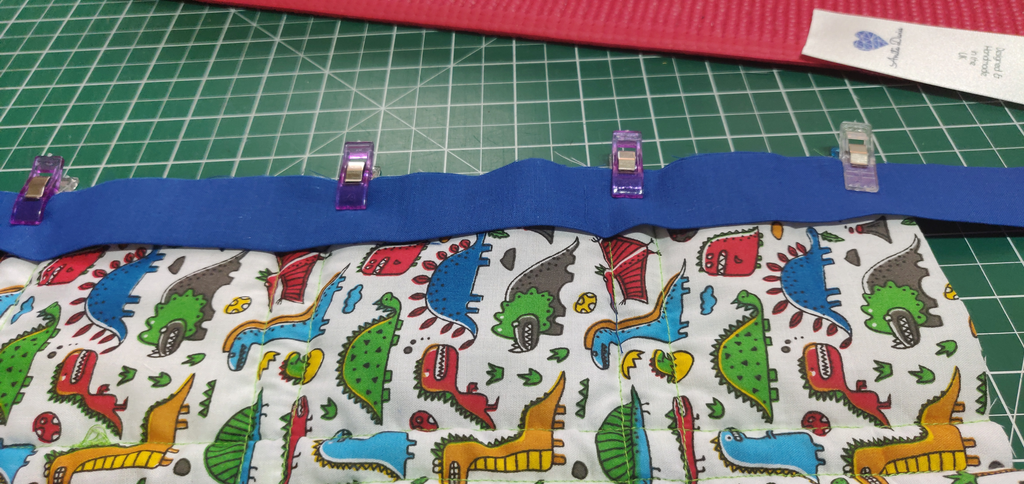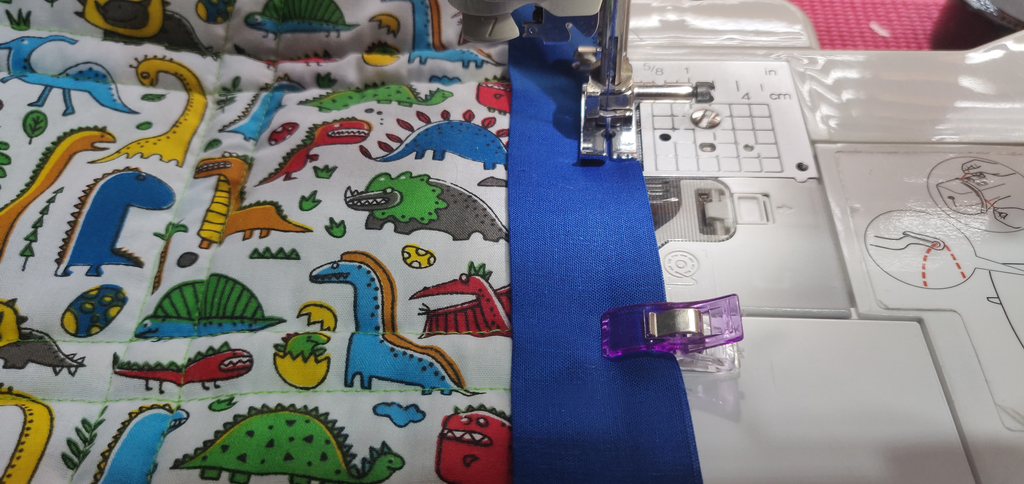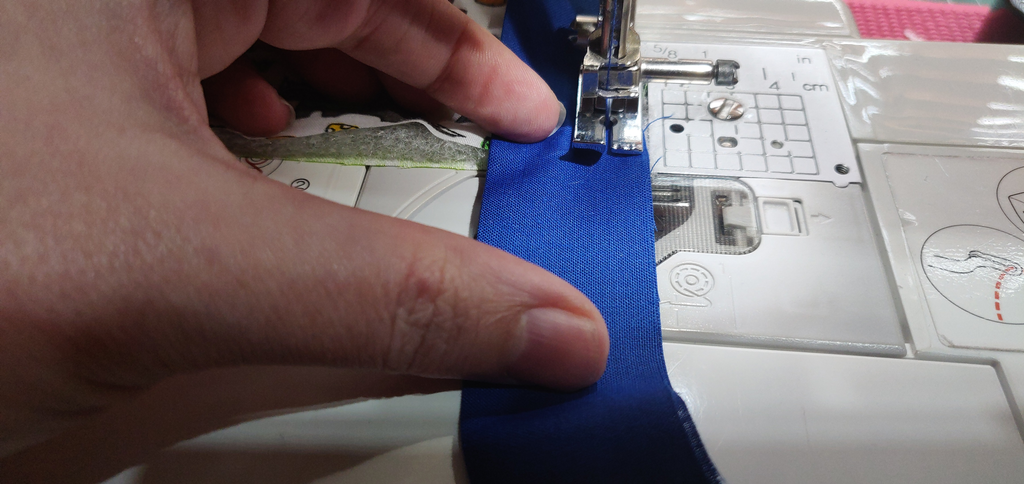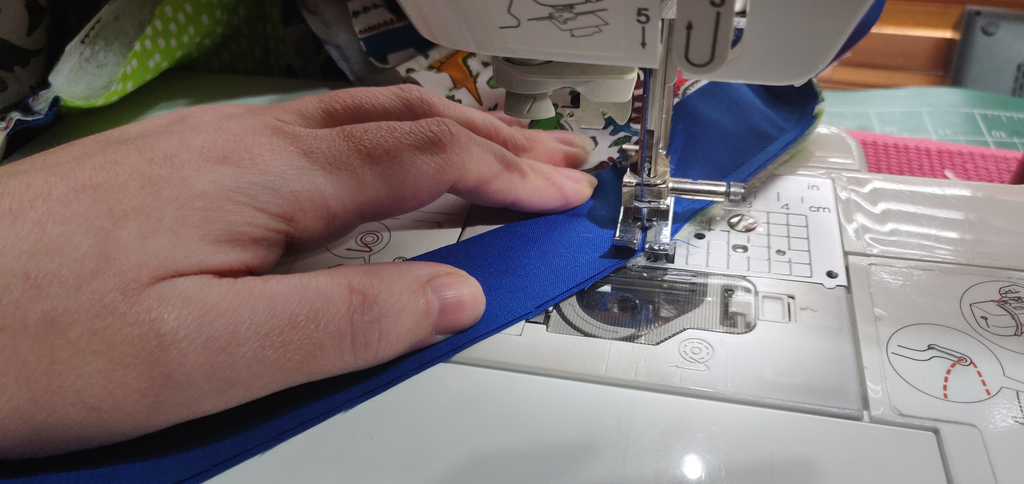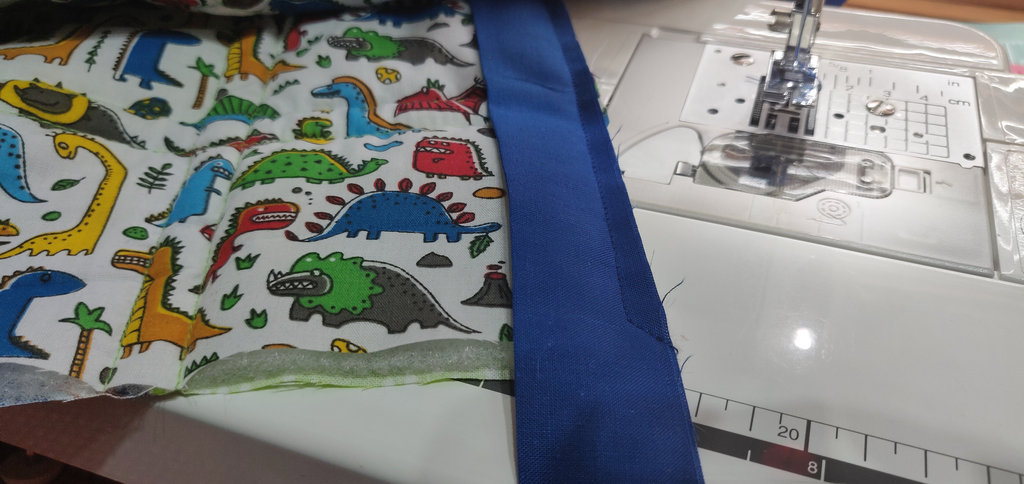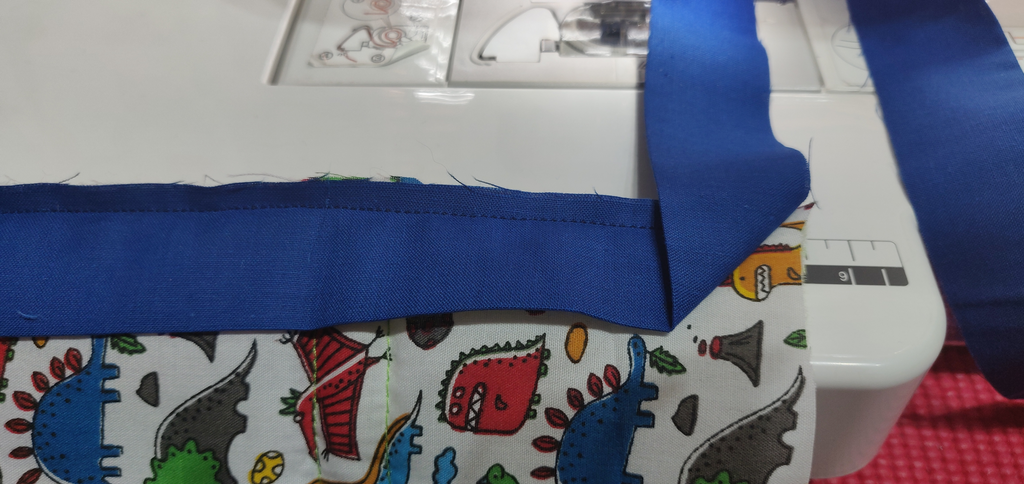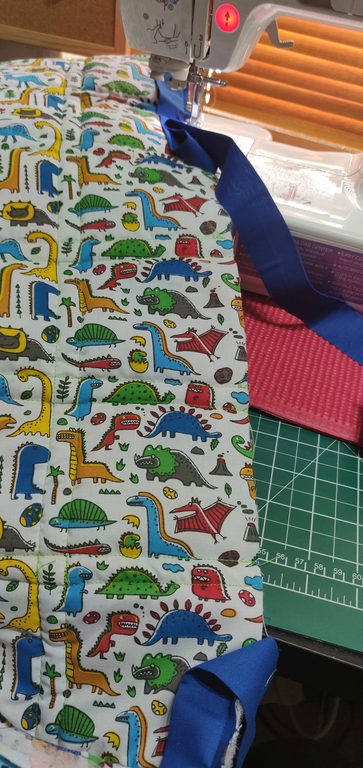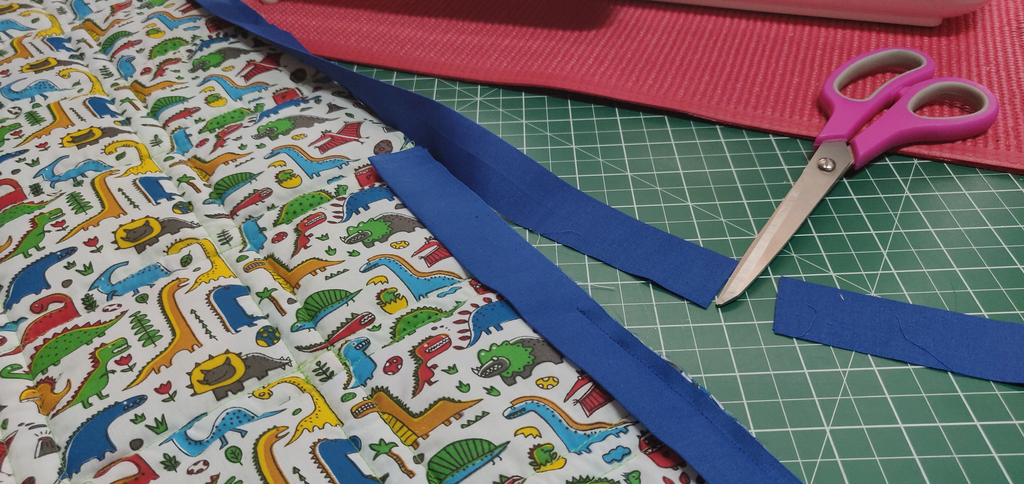 Have a read through the process of joining the binding tails before starting to make sure you understand it. This method is IMO by far, the easist method! And… as long as you cut from the right side – it'll fit perfectly every time!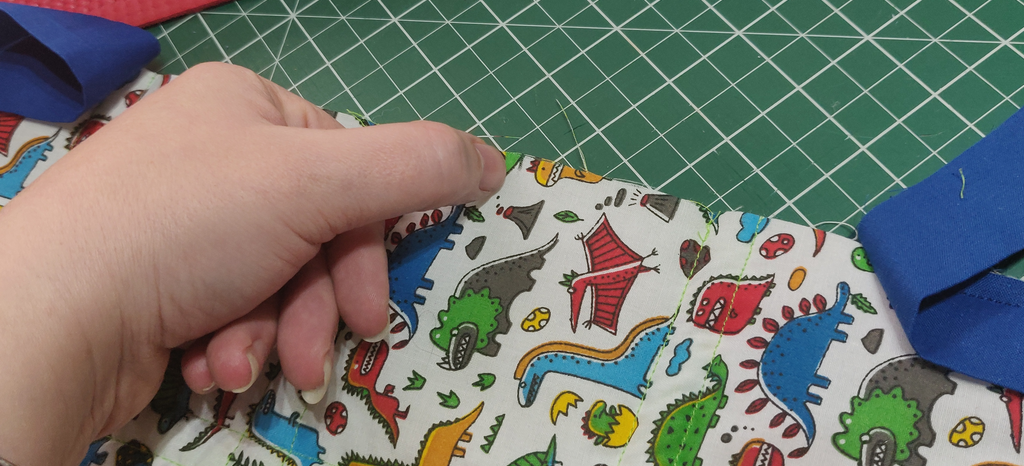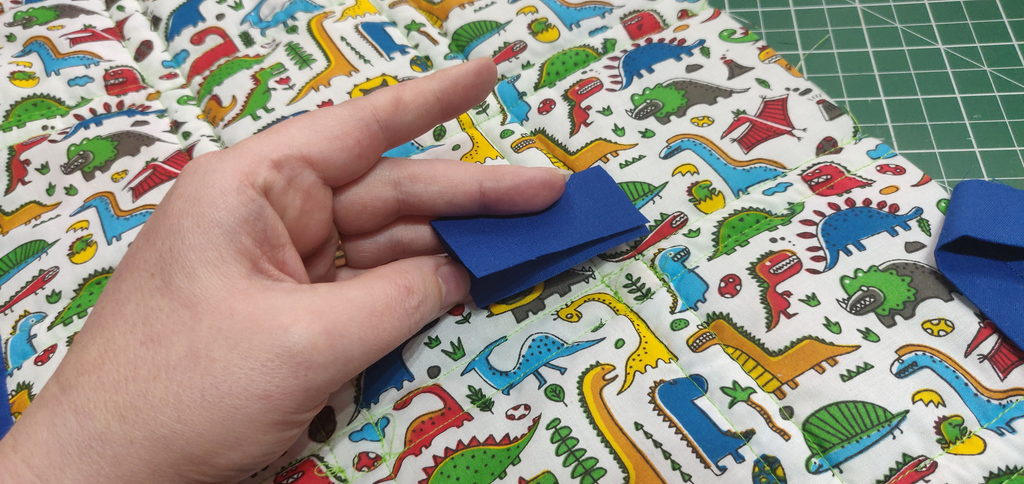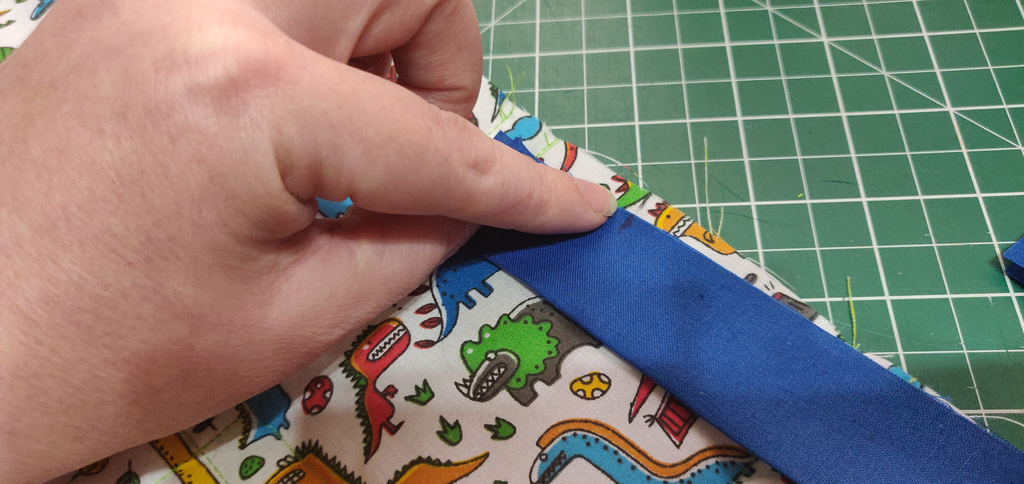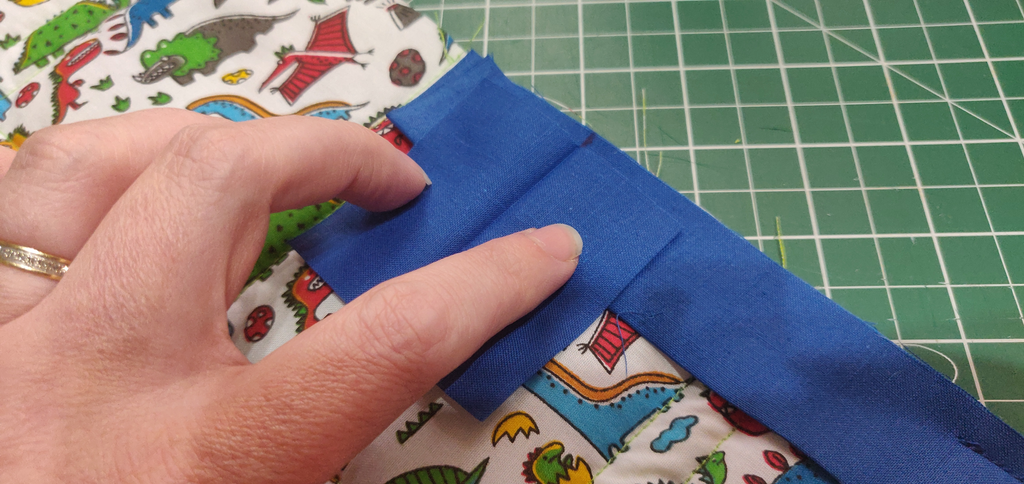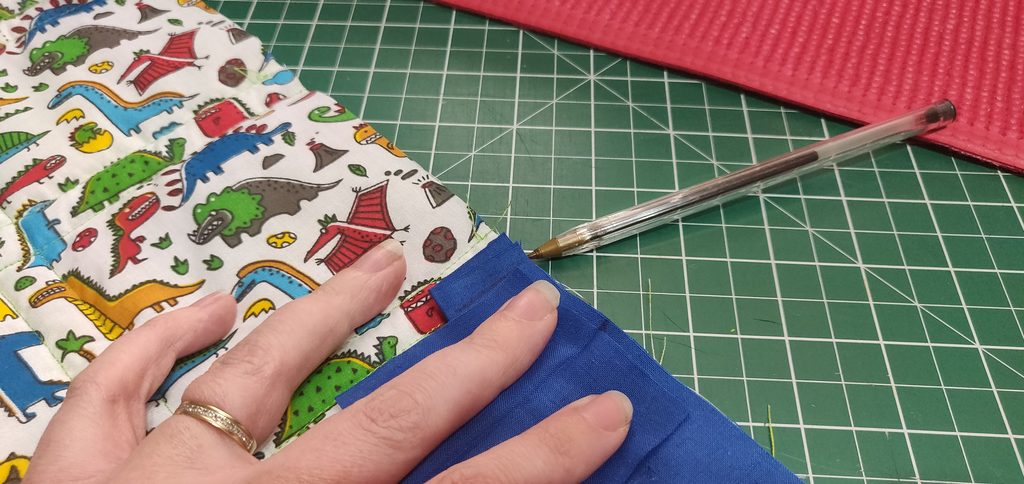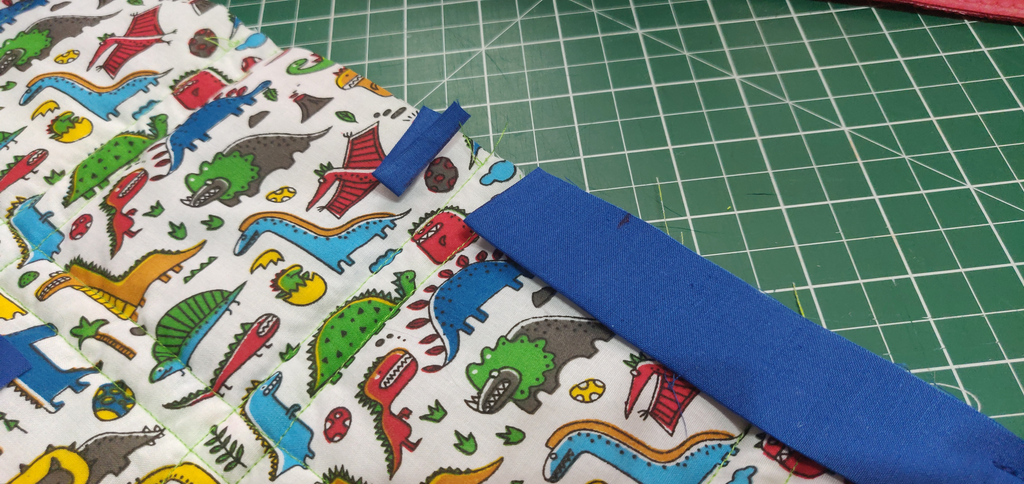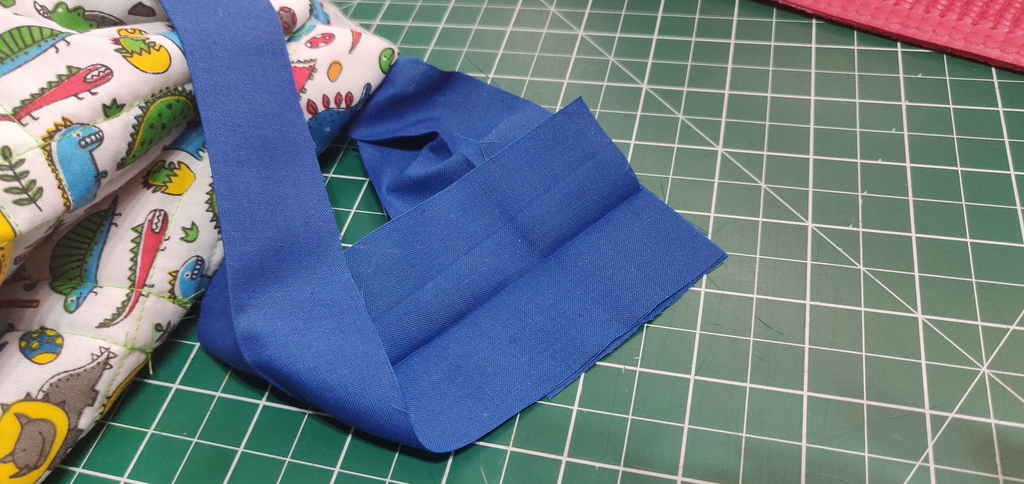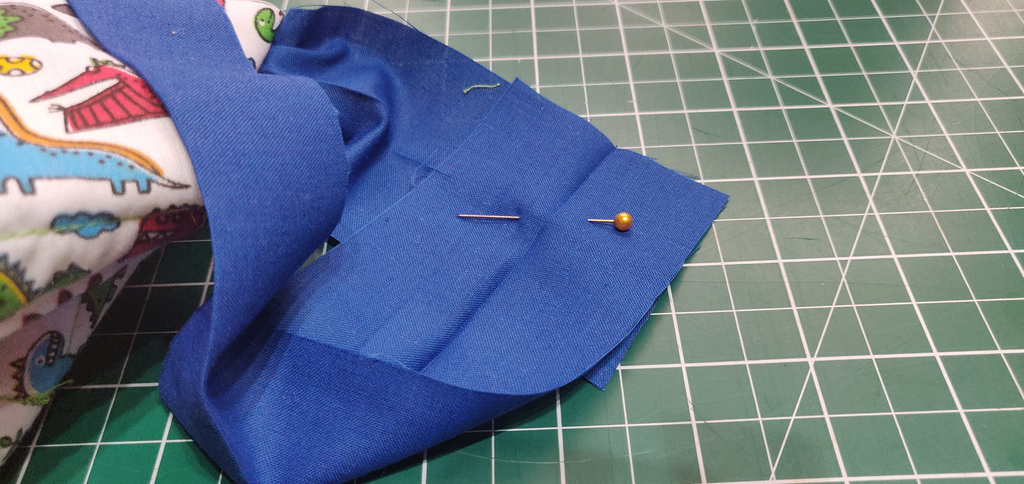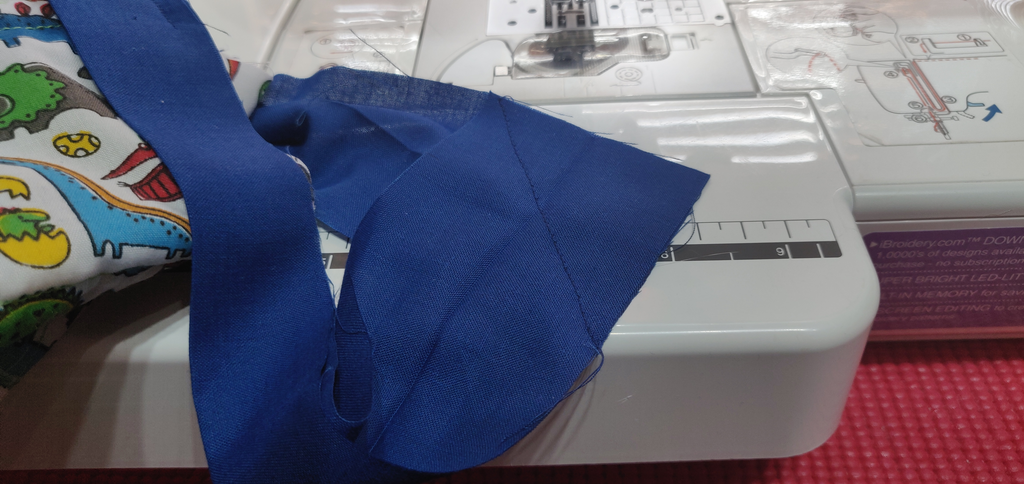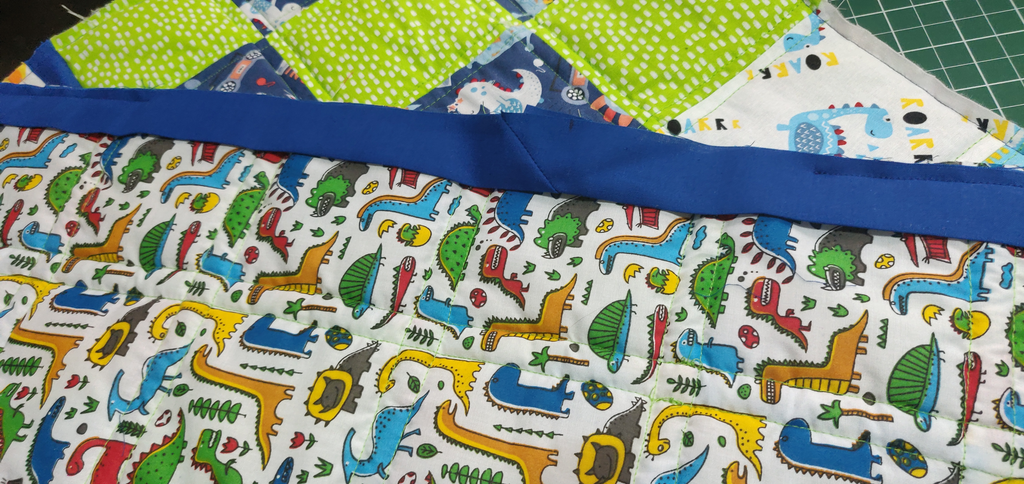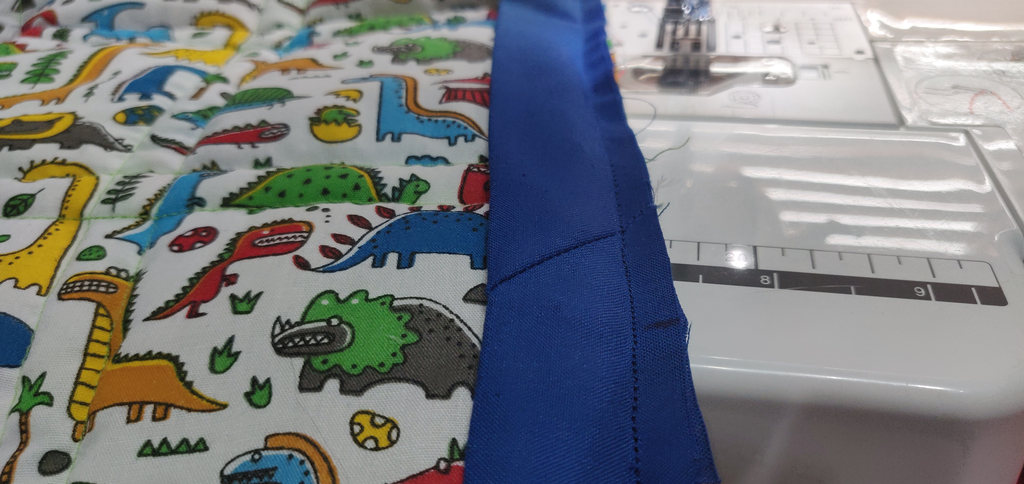 Now the binding is joined up and completely stitched to the back of your quilt, we need to secure it on the front. This time you'll need to start at a corner. I promise this all gets easier each time you do it.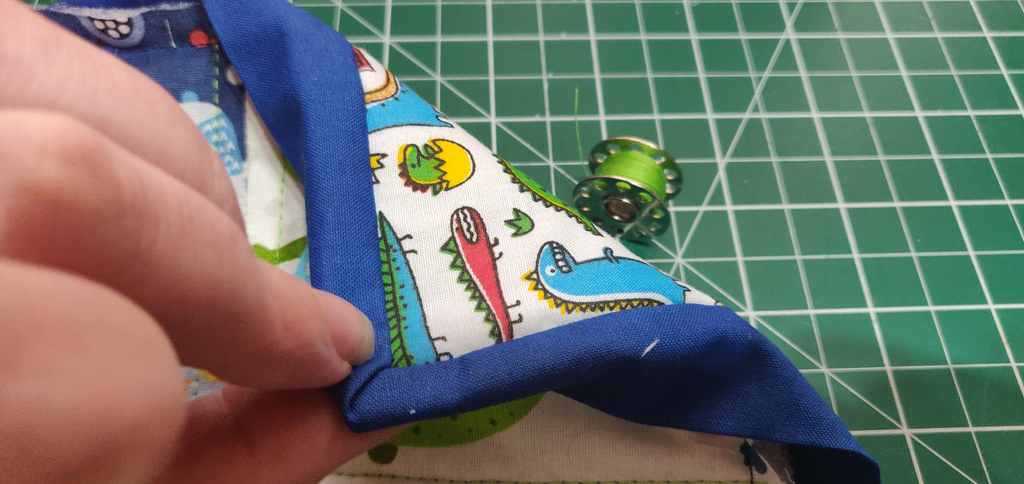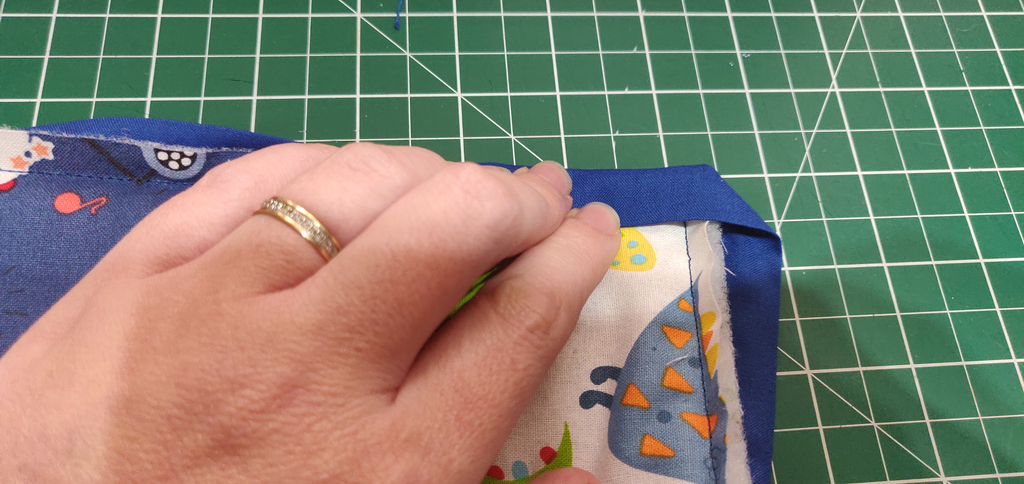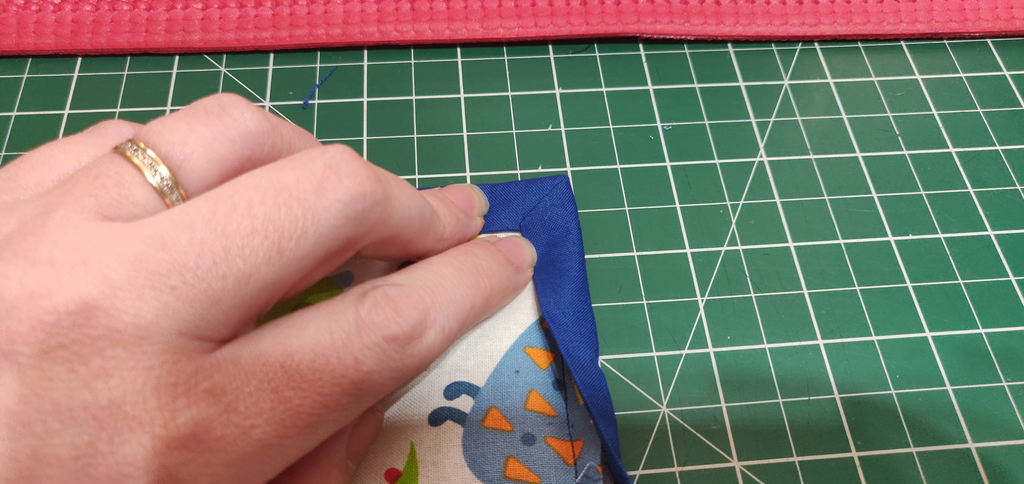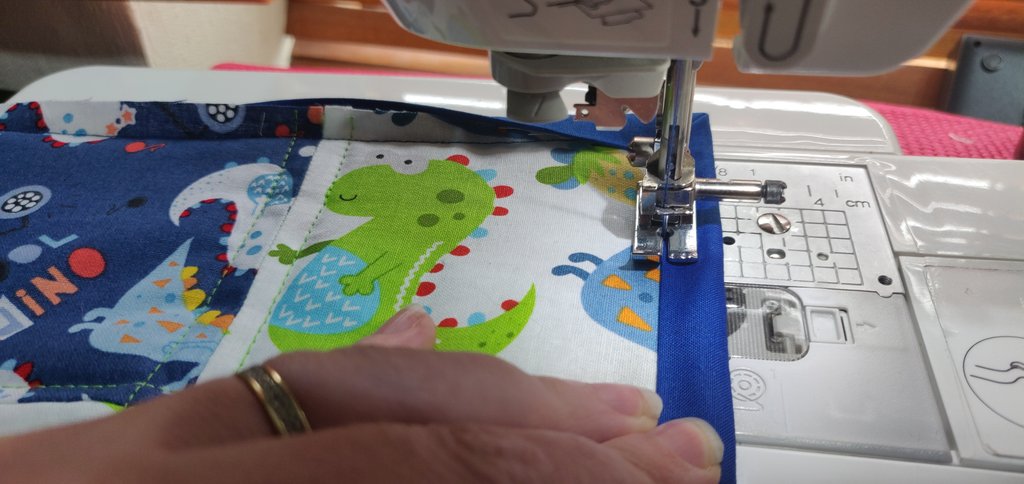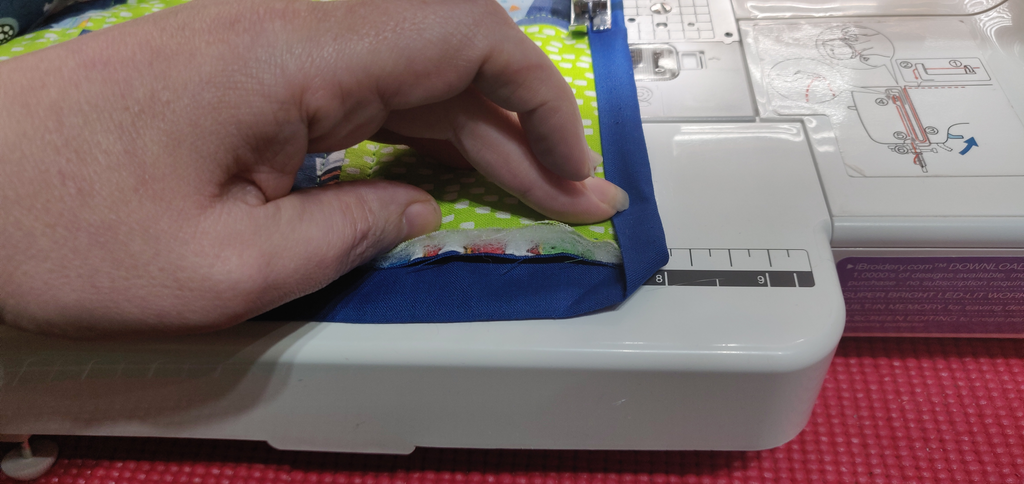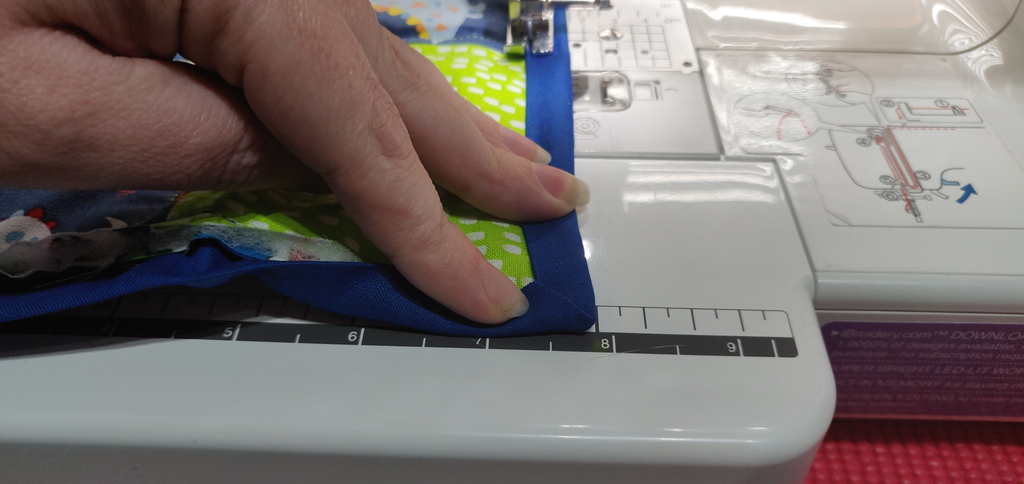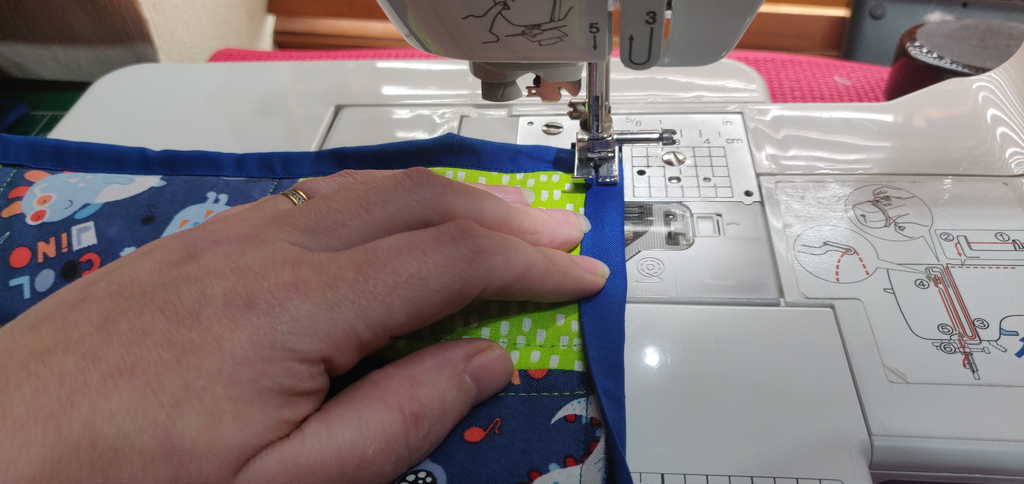 That's it! You're quilt is now bound and has lovely mitred corners. I hope this helps someone, but if you do require further help, or if something isn't clear, just let us know.
This has now been received by the recipient, our gorgeous Great Nephew, Harrison – And I'm happy to report that it was a hit! We received a lovely "unboxing" video and it made all that work worth it!