Want to have a go at quilting, but don't know where to start? This 9 patch block is perfect for beginners as it will show the importance of accurate cutting and sewing seams at the correct width. In this post, we'll cover creating the quilt block, but will add other posts showing you how to quilt it. For this tutorial I used these marvelous Little Dino fat quarters.
What You'll Need
Sewing Machine
Iron and Ironing Board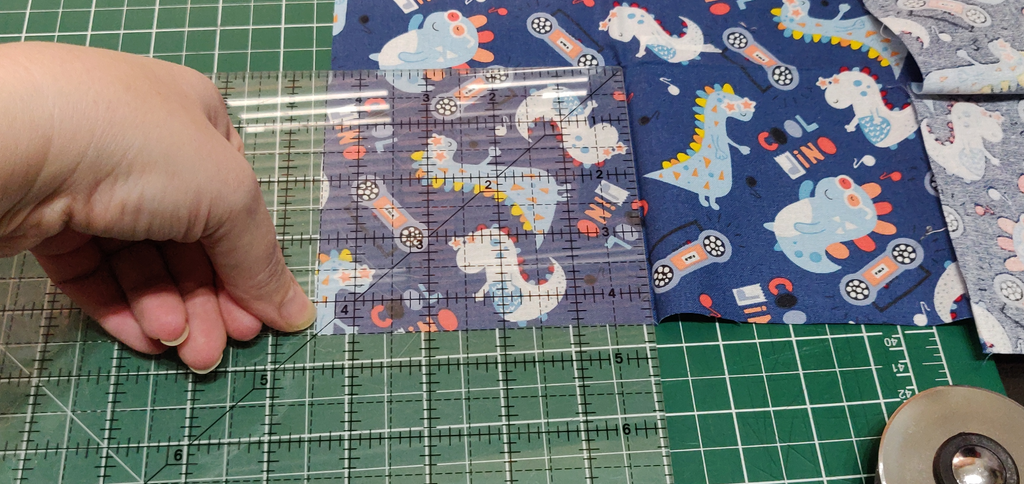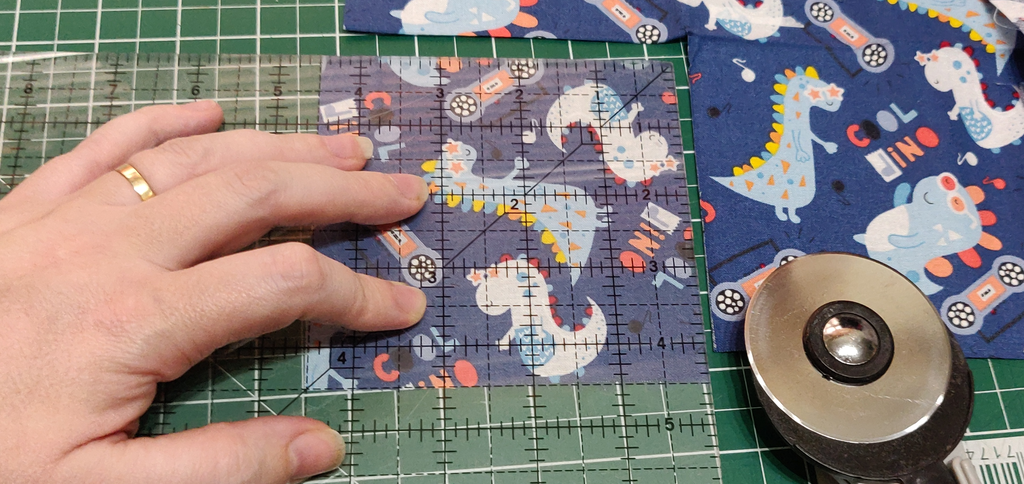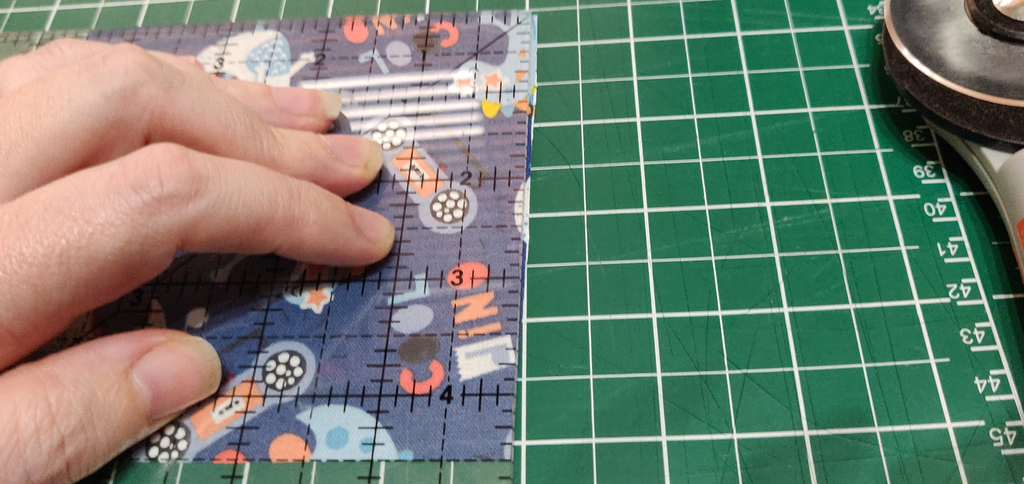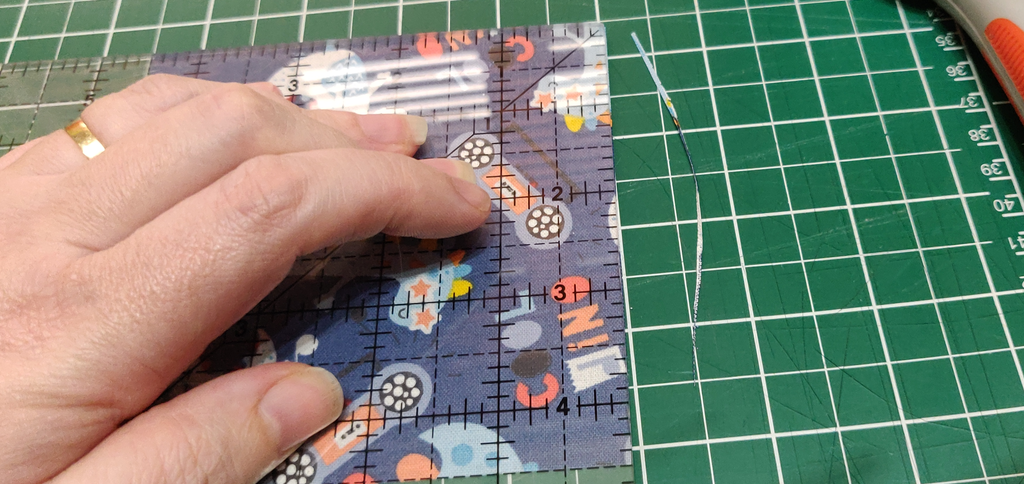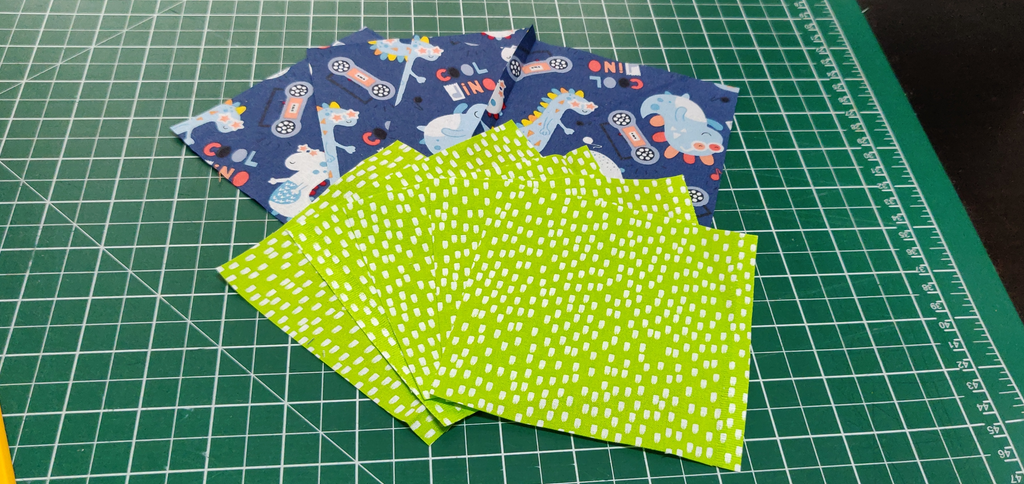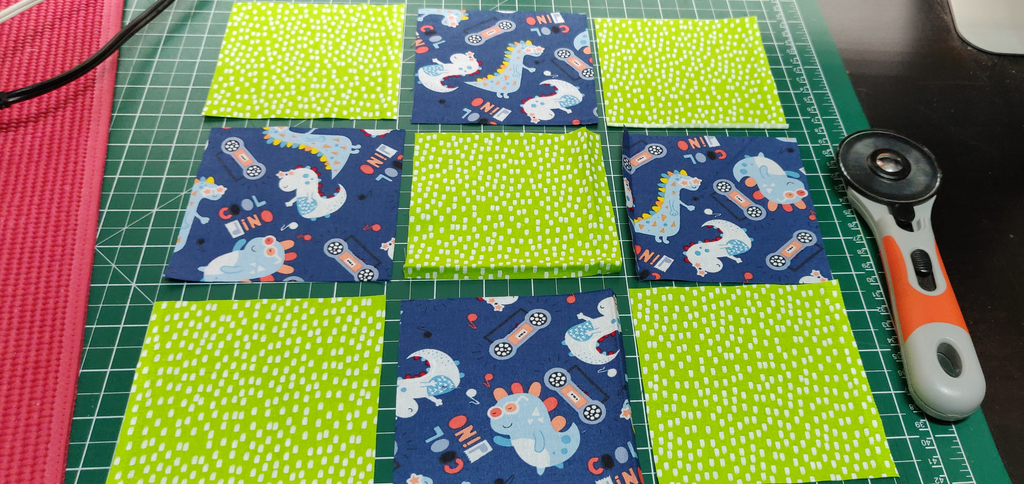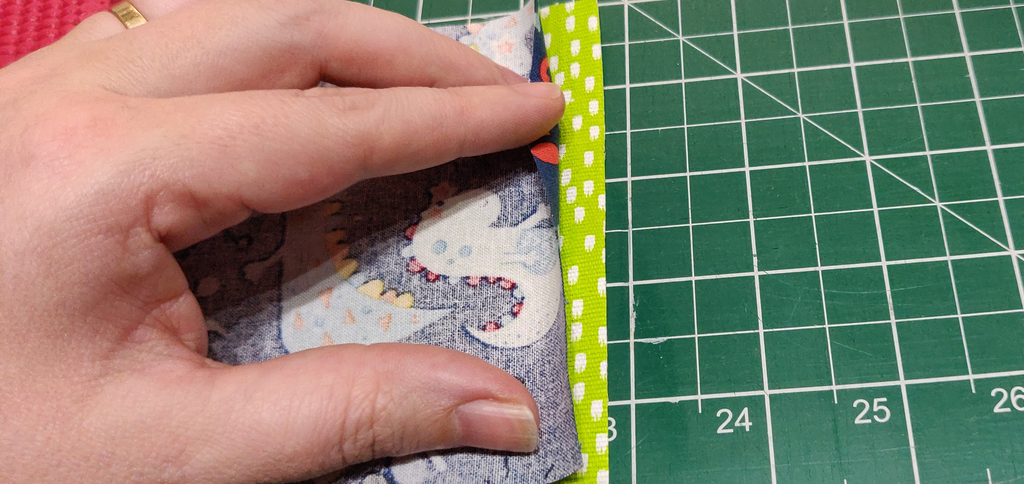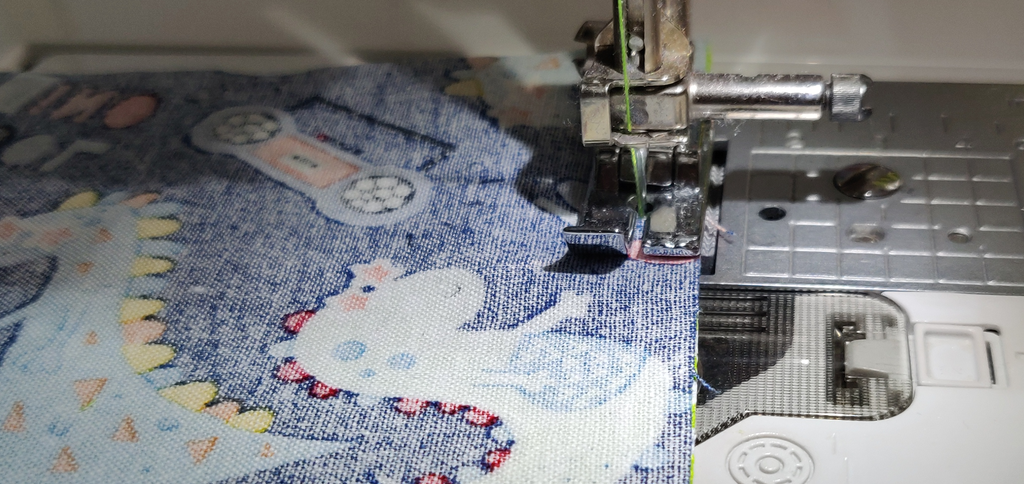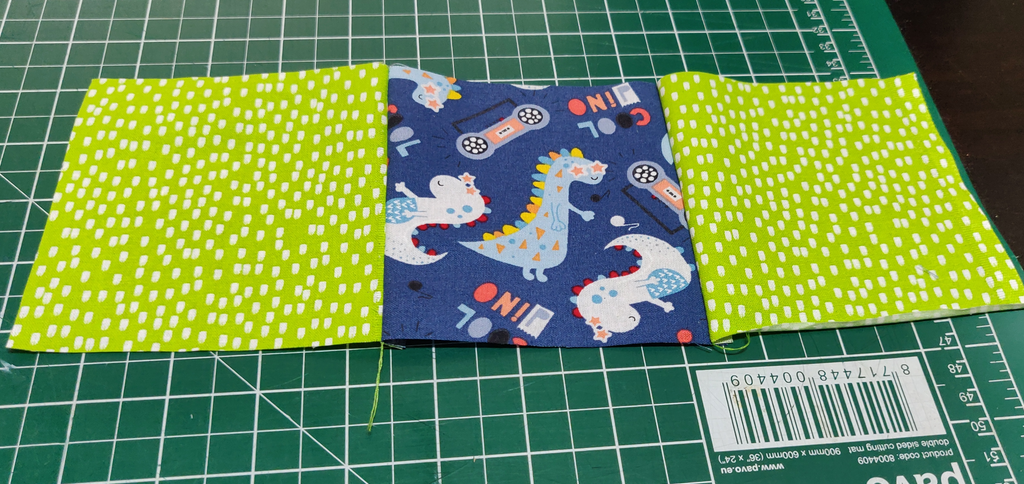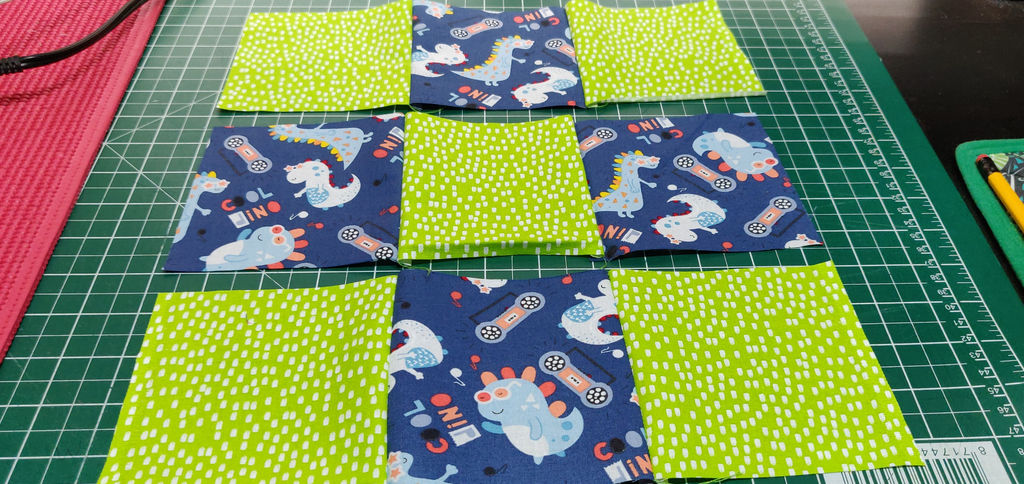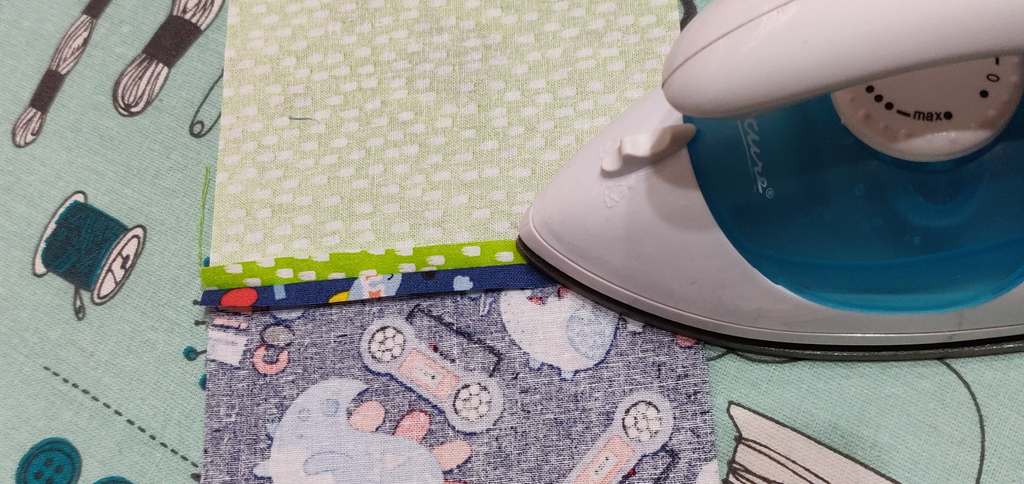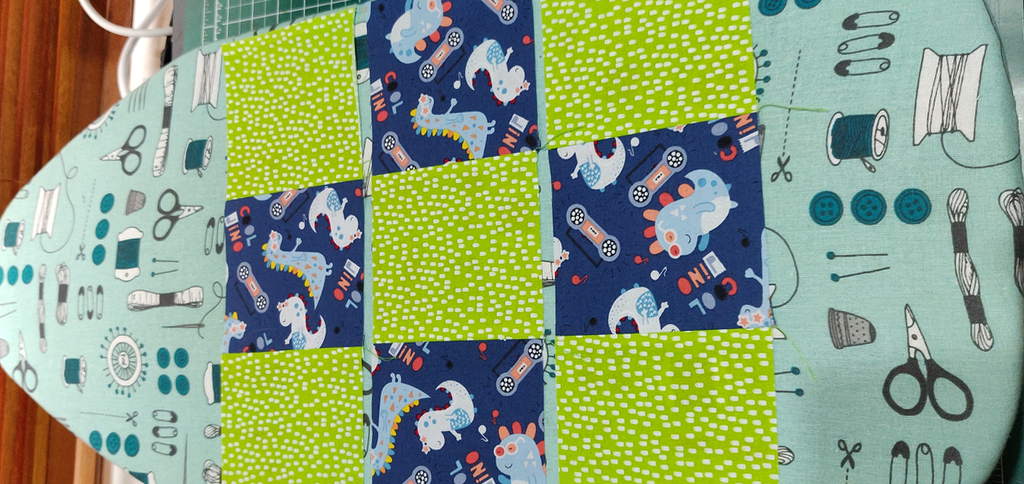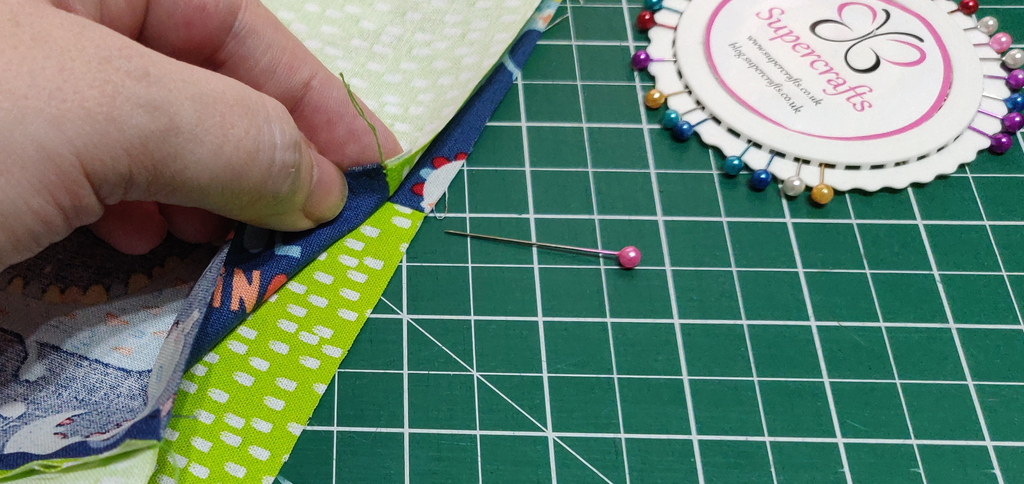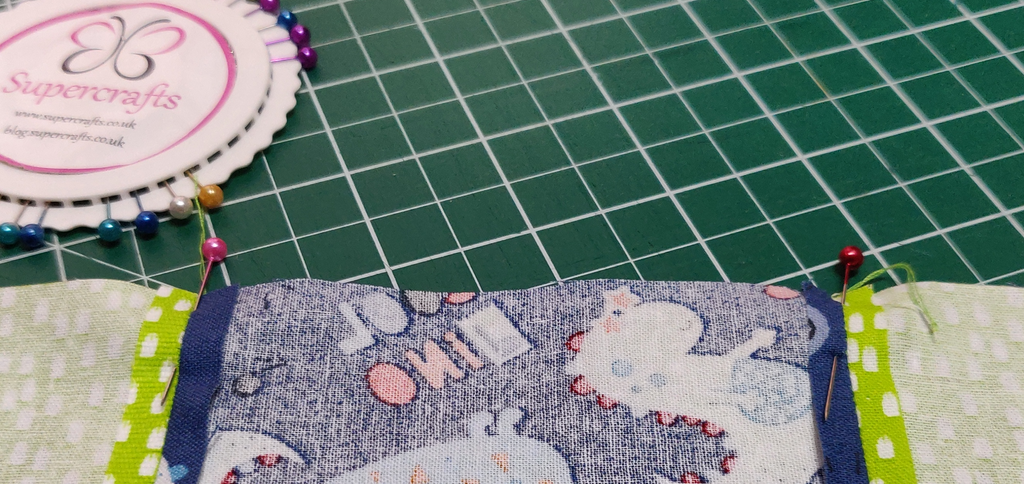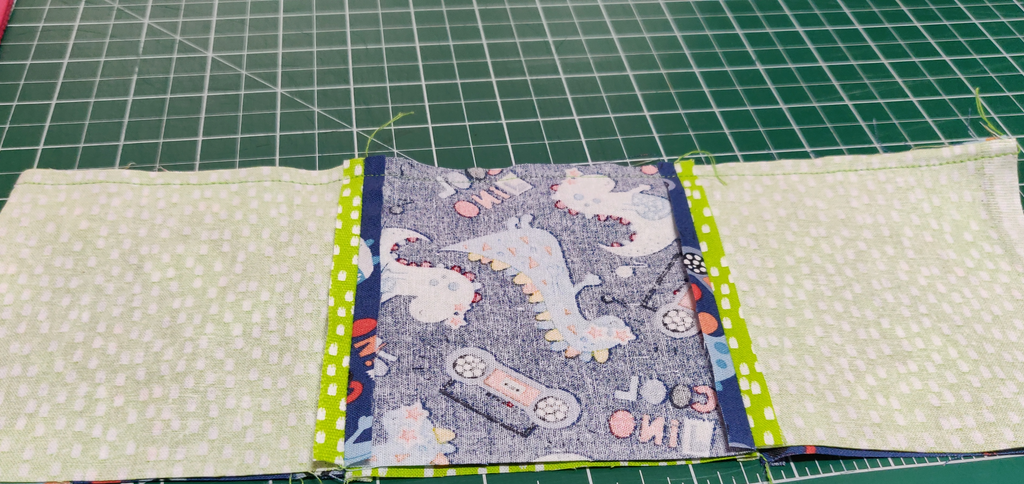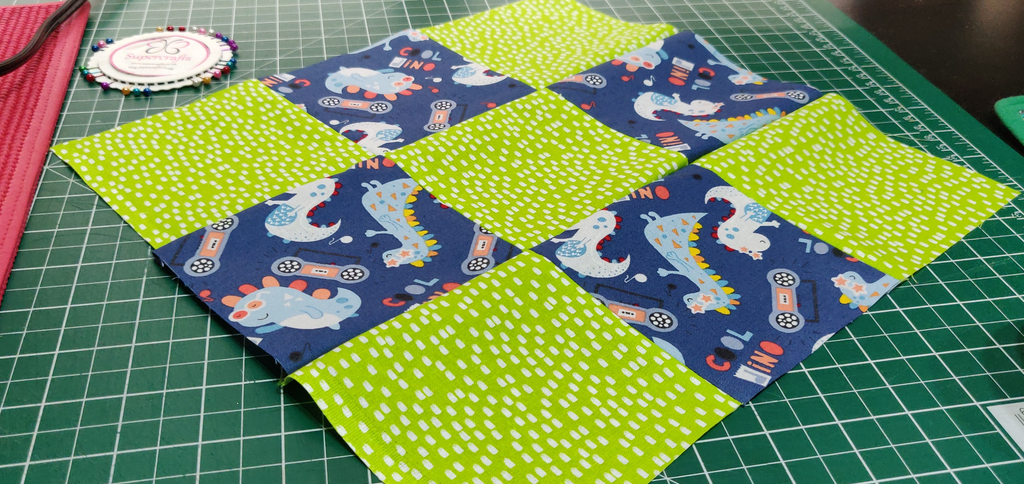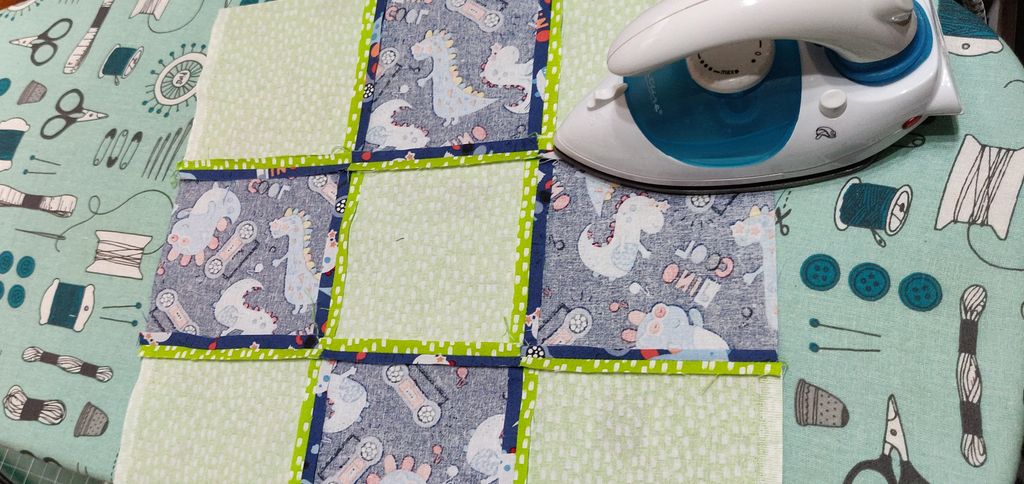 If you plan to follow along with the upcoming posts for creating a finished quilt (36 x 48 inches), you'll need 12 blocks. For this I used 2 fat quarter bundles. Your blocks can be in any combination of fabrics you like.
Time to quilt? Our next post will explain how to sew together columns of blocks and then how to use the Quilt As You Go (QAYG) method of quilting. It's perfect for beginners and very easy to master. Currently waiting on a supplier delivery for the backing fabric. as soon as it arrives we'll get the next step created and published here.