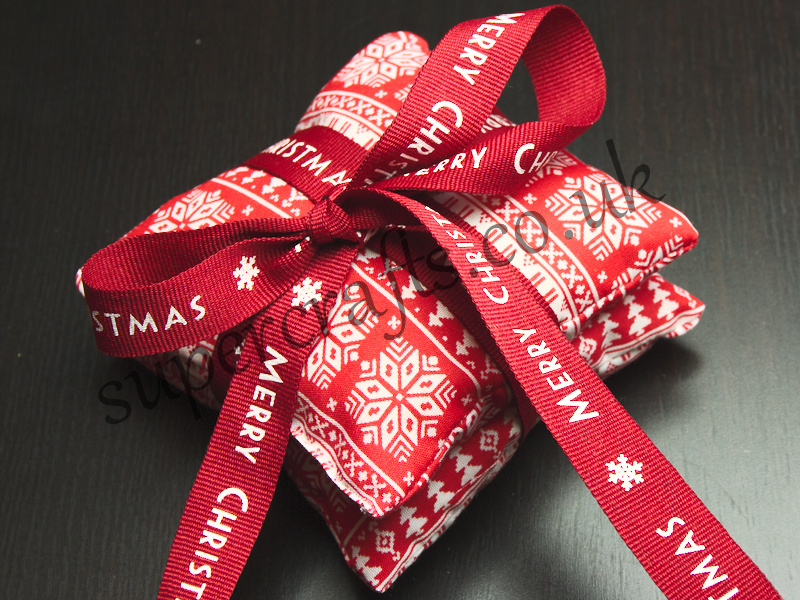 Well, the weather outside is frightful… (completely intentional!) – So, I've turned my attention to Christmas/Winter projects. This is, of course, between doing all the regular jobs we need to get out of the way on a daily basis, so although I have several posts on the go, they may not appear right away 🙂
The first post is a great gift idea. It uses up very little fabric and will prove to be really usefull, both for yourself, or even as a cheap (but thoughtful!!) gift. Those cold mornings are already starting to creep in and these cute little handwarmers will mean you're all set for toastie hands, even on the coldest of days.
Once made, you simply pop them into the microwave for 15 seconds and put them in your coat pocket before you leave the house. Really simply to make, these can be whipped up in less than 10 minutes, so they're also great for a last minute gift idea!
What You'll Need
Fabric (scraps will work well, as long as they measure at least 4.5 inches square) I used the snowflake/reindeer polycotton here.
Rice (standard supermarket rice)
Sewing Machine
Ribbon (if you're planning to gift them)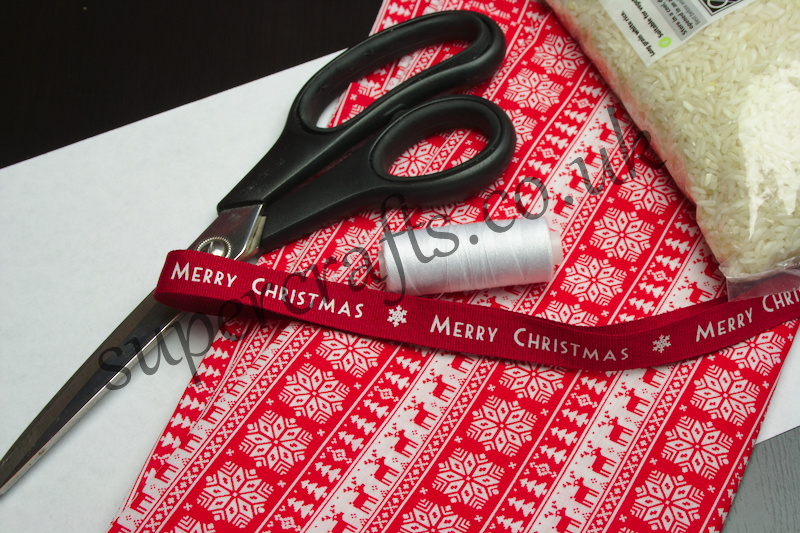 First gather all the materials listed above.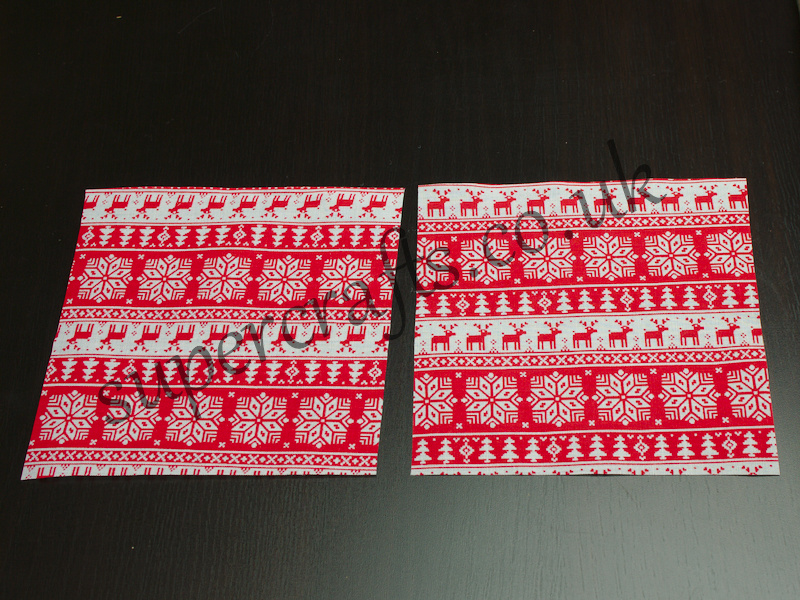 Now cut two pieces of fabric to 4.5 inch by 4.5 inch. You'll need two pieces of fabric for each hand wrmer you want to make.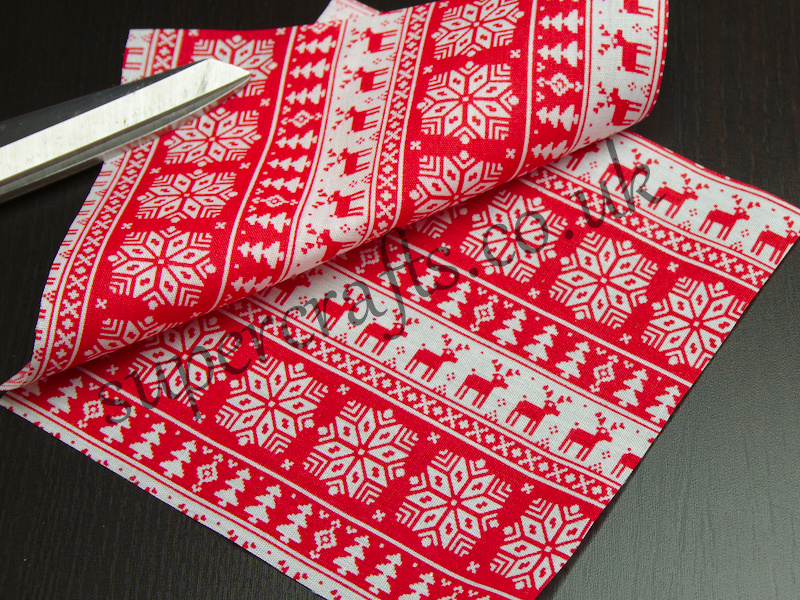 With right sides together, sew around the entire square, leaving two inches open for turning. Remember to backstitch the beginning and end so you don't pull the stitches out when turning. Seam allowance is half an inch.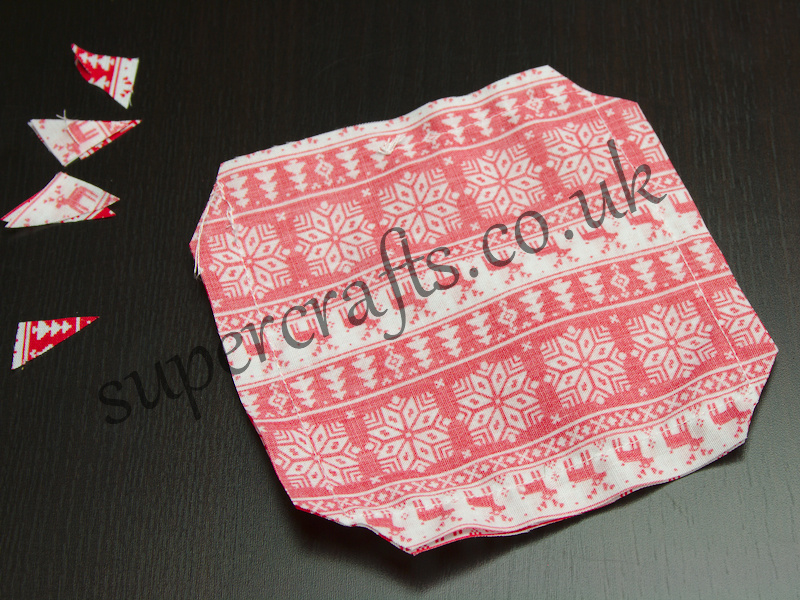 OPTIONAL: Serge or zig zag all edges.
Now clip all four corners and remove any loose threads.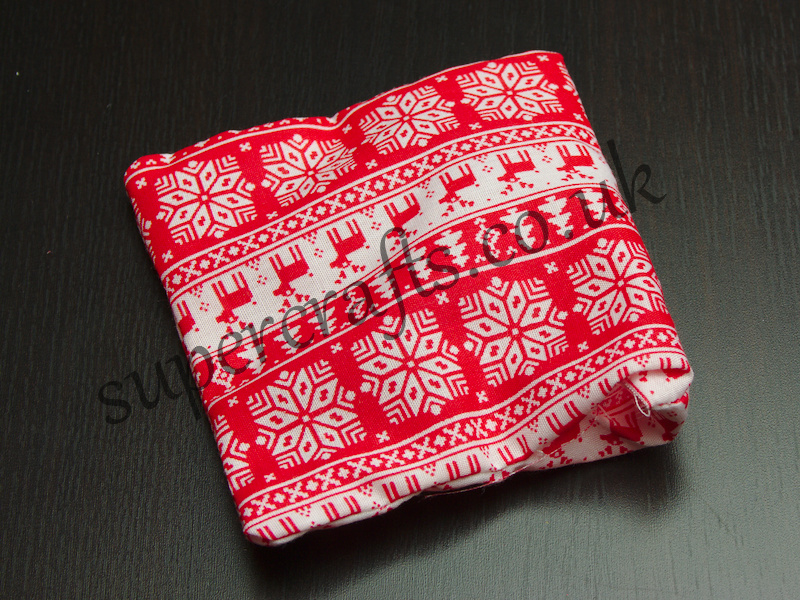 Turn the fabric right side out and poke out the corners. Don't use anything sharp to do this. You don't want to create holes that the rice can drop through.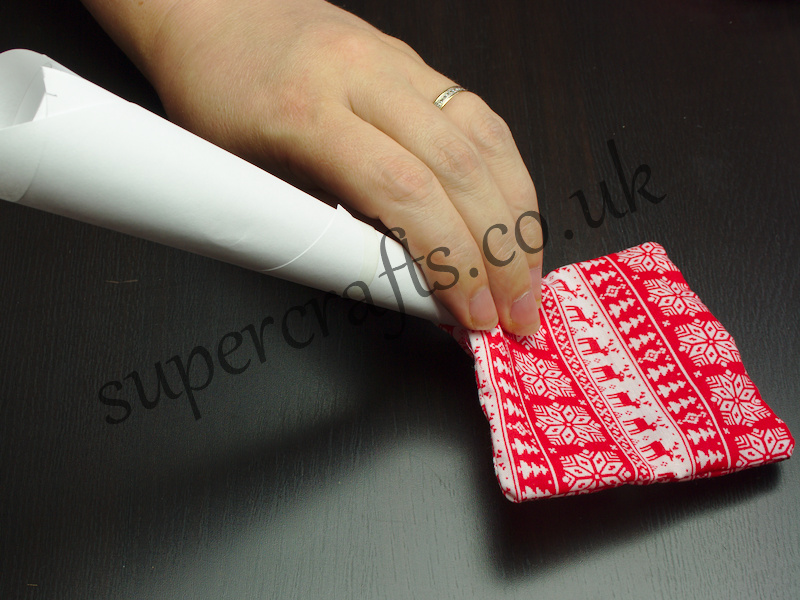 Using a funnel (if you don't have one, roll up  piece of paper instead), pur rice into the fabric pouch until it's about  three quarters full.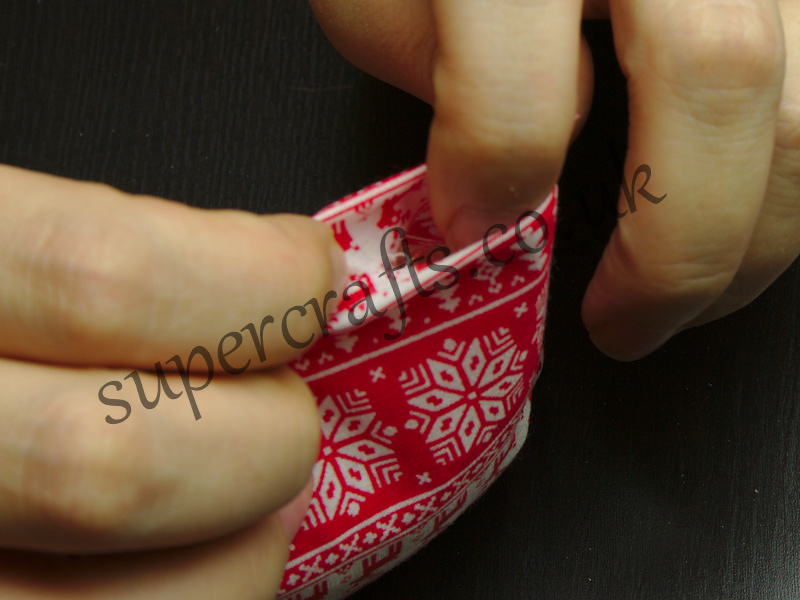 No tug gently on either side of the opening to force the fabric inside. Sew the opening closed, either using a whip stitch (by hand), or by popping it back under your sewing machine and stitching close to the edge as shown below.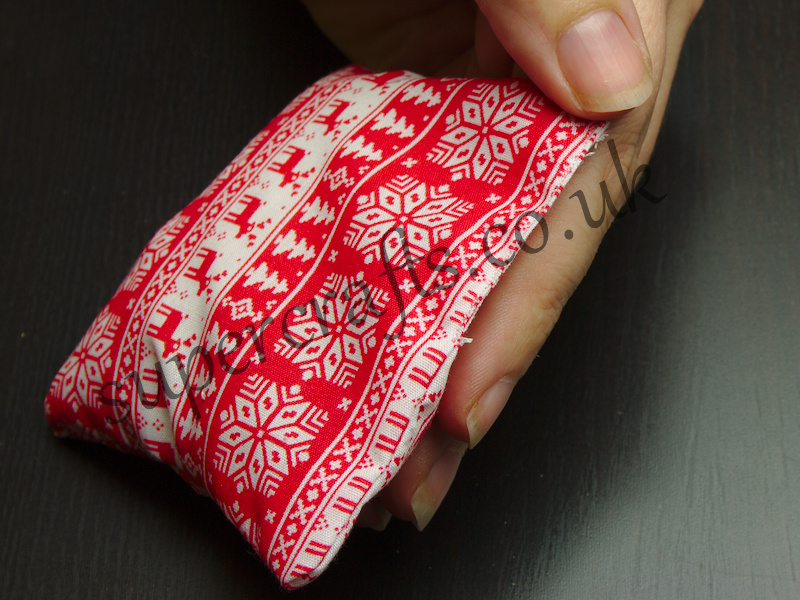 And we're done. To use them, simply put them into the microwave for 15 seconds. Do this just before you leave the house and pop them in your coat pocket – Toastie!!
PLEASE NOTE: DO NOT HEAT THESE UP ANY LONGER THAN 15 SECONDS. YOU WANT TO WARM YOUR HANDS, NOT BURN THEM! Microwaves vary, but the time given is for a 900W microwave and 15 seconds was more than enough to warm them through.
If you're gifting these, do so in sets of two and tie them together with a piece of pretty ribbon. You can also slip a gift tag onto the ribbon for an extra little touch. If you do add a tag, it's always worth writing instructions on the back 😉